SparkMeter has raised $10 million led by Accurant International and including existing investors Breakthrough Energy Ventures and Clean Energy Ventures.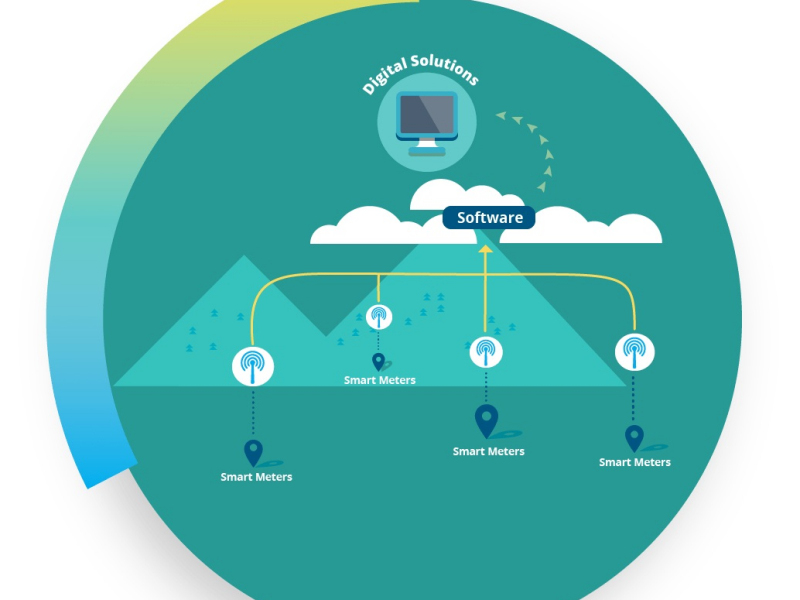 The funding, the second major investment following a $12 million injection in 2020, is intended to enable SparkMeter to accelerate and expand its presence in the markets globally.
SparkMeter's solution is designed as a plug-and-play offering and includes smart meters and integrated software to address challenges arising from poor grid edge visibility, congestion and stress on lines and transformers as well as to plan for new grid dynamics such as distributed energy resources and electric vehicle charging.
The technology combines real-time data streams from the edge of the utility's network with a detailed model of the grid, creating a so-called digital twin.
"SparkMeter has become the most widely used plug-and-play grid management technology using advanced meters," asserts Dan Schnitzer, CEO and founder of the Washington, DC based SparkMeter.
"It's the most economical solution available to utilities in emerging markets when it comes to data reliability in places with low bandwidth internet, while also providing meter to cash capabilities and in-depth grid analytics."
SparkMeter will be releasing the first stage of its software platform, Koios, in April 2022, with features including meter-to-cash, detailed system insights and smooth integrations to improve distribution system operations.
Bahman Hoveida, founder of Accurant International, said that SparkMeter is deploying a first-of-its-kind advanced end-to-end metering and operational analytics solution for electricity providers.
"Our team's experience in the global utility sector uniquely positions us to help accelerate SparkMeter's growth and introduction of its solutions to distribution utilities worldwide."
Utilities around the world and particularly in emerging markets face the challenge of providing electricity via aging and deteriorating grid assets while meeting growing customer demand.
SparkMeter's technology is aimed to help utilities improve their reliability and collections in such markets.