French independent power producer Total Eren is entering Cambodia's renewable energy market, buying a 73.9 Mega Watt peak (MWp) solar farm. MWp is a measure of the maximum potential output of the plant.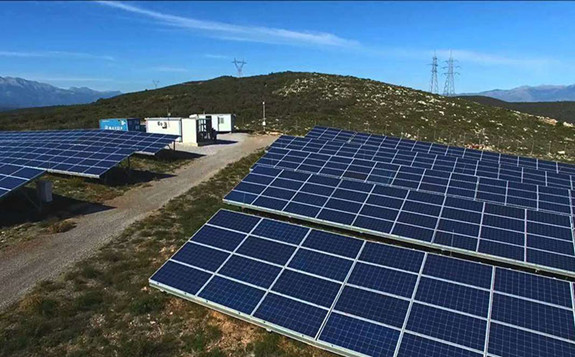 Total Eren acquired the plant's project company for an undisclosed sum from Chinese solar technology make Risen Energy Co Lt. Risen Energy developed, built, financed and commissioned the solar farm in March this year. It is the first solar project completed by the Chinese company in Cambodia.

The solar farm is named 'Battambang' after the province in north-west Cambodia where it is located. Its output is estimated to be around 115 Gigawatt hours (GWh) per year. A Gigawatt hour is one million Kilowatt hours (kWh). A typical home uses about 11,000 kWh per year. The power was procured in August 2019 by national utility Electricite de Cambodge under a 20-year power purchase agreement, Total Eren said.

The Battambang project was financed through a $45-million loan extended by German Development Finance Institution (DEG). DEG is part of the KfW group, a German state-owned investment and development bank.

Risen Energy will remain with the solar farm to perform maintenance services for the next two years.

Total Eren said it sees strong potential in the Cambodian renewable energy market as it looks to pursue its expansion in Asia Pacific.

"Looking ahead, we look forward to developing a larger portfolio of renewable energy projects in the country," said Fabienne Demol, Executive Vice President and Global Head of Business Development at Total Eren.

Solar currently makes up 9 percent of the Cambodia's installed capacity.

With seven additional solar power plants, with a total capacity of 495 MW expected to start operation by 2023 the government said solar will make up 20 percent of the total energy supply.

The Battambang plant is one of four solar farms online or coming online this year. A39 MW plant in Banteay Meanchey province invested in by Ray Power Supply Co Ltd and a 60 MW solar station in Pursat province, owned by Schneitec Renewable Co Ltd are complete. A $17.6 million, 20 MW solar plant in Svay Rieng province owned by Green Sustainable Ventures Co Ltd has fallen behind schedule.

Cambodia's existing solar power stations include a 10 MW solar farm and a 5 MW solar station in Svay Rieng province, an 80 MW solar station in Kampong Speu province, and a 60 MW solar station in Kampong Chhnang province.

The electrification to give people access to reliable electricity is close to realisation, thanks to new energy developments as the government is adds clean energy to the power mix.

At present, about 97 percent of total villages nationwide are already linked to reliable electricity from the national electricity grid, said Keo Rattanak, director-general of the Electricite du Cambodge (EDC).