Dongfang Electric Corporation (DEC) has released a design for a 13MW offshore wind turbine.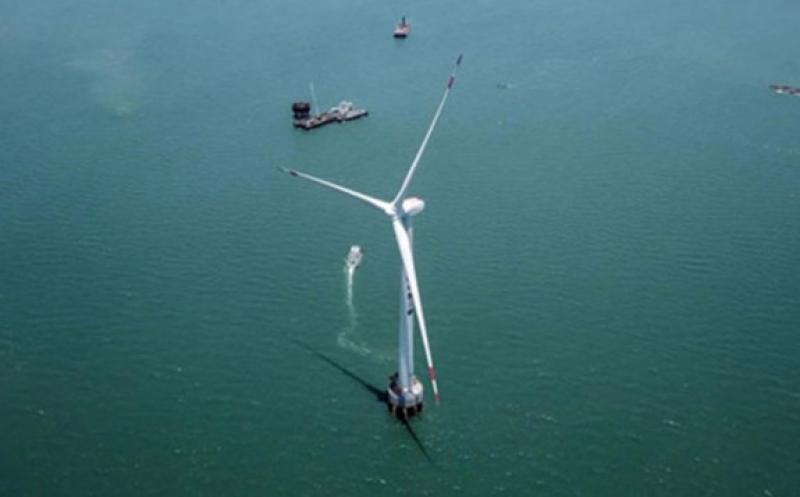 China General Certification, also the National Energy Key Laboratory for Wind and Solar Simulation, Testing and Certification, has now issued a design authentication certificate for the unit.

With an installed unit capacity of 12.5 or 13MW, the wheel hub of the unit is 130 metres above the sea and the diameter of the impeller is 211 metres.

The rotor sweep area is 34,967 square metres, which is nearly the area of five standard football pitches.

The offshore wind turbine is designed to produce 50 million kilowatt-hours of power annually, which is enough for a year of use for 25,000 three-member households.
The power is equivalent to the reduction of 15,250 metric tonnes of coal and 38,018 tonnes of carbon dioxide.

This new type of wind turbine has been put into production and is scheduled to roll off production lines by the end of this year.

It is expected to be the permanent magnet direct-drive offshore wind turbine with the largest impeller diameter and installed capacity in Asia.

Its operation will greatly lower offshore wind power management and maintenance costs, reduce sea area occupation of offshore wind farms, improve ocean utilization and boost the high-quality development of the offshore wind power industry.

It will also drive the upgrading of the entire wind power industrial chain and promote the development of China-made large-scale hoisting equipment and industries related to their installation, operation and maintenance.

The offshore wind turbine is based on DEC's 10MW offshore direct driving platform (pictured), which operates with mature technology.

DEC has the complete proprietary intellectual property rights to the unit.

In addition, the new type of wind turbine will also contribute to China's energy structure transformation and its goal of reaching peak carbon dioxide emissions by 2030 and achieving carbon neutrality by 2060.

DEC and China General Certification also signed a strategic agreement on establishing a work group for research, development and application of the impellers on Oct 18.