Sembcorp Marine has despatched two substation topsides from its yard in Singapore destined for the 1400MW Hornsea 2 offshore wind farm off east England.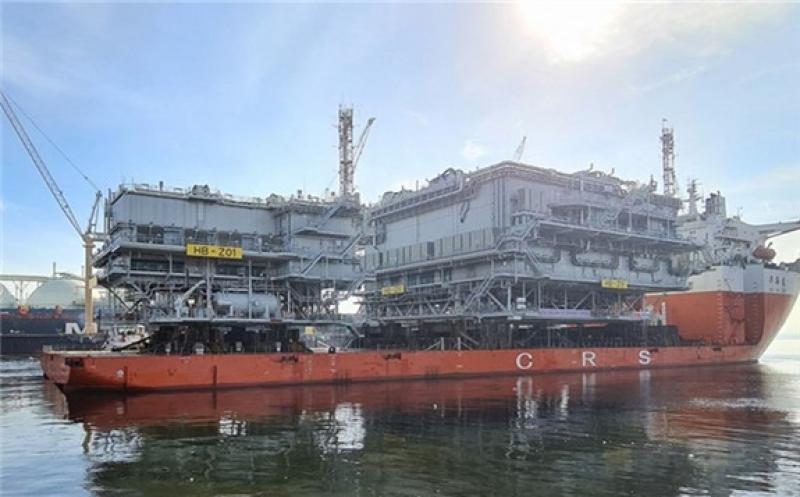 The offshore substation and reactive compensation station set sail from Sembcorp Marine's Admiralty Yard in Singapore, for the UK North Sea.
The substations will reach their destination at the end of September 2021 for integration with their jackets.
Installation their jacket foundations was completed in October 2020 by Sleipnir, a semi-submersible crane vessel built by Sembcorp Marine.
The offshore substation is the largest AC offshore substation and together with the reactive compensation station, has a combined weight of 10,200 tonnes.
In addition to fabrication, Sembcorp Marine led the engineering, procurement, hook-up and commissioning works for the substations.
"We thank Orsted Wind Power and Optimus Wind for their trust in Sembcorp Marine's capability to deliver these functional engineering solutions to their desired quality," said Sembcorp Marine head of offshore platforms Samuel Wong.
"These Substations, along with the OSS and RCS jacket foundations that were delivered by Sembcorp Marine in August 2020, demonstrate the group's commitment to meet the challenge of delivering these structures safely amid this pandemic."
Located in the North Sea 89km off Britain's Yorkshire coast, Hornsea 2 spans an offshore area of 462km 2 and will be the world's largest wind farm when it goes into operation in 2022.