On July 18, in the Yellow Sands Ocean area of Rudong, Jiangsu, the offshore converter station of the Three Gorges Rudong Flexible HVDC Project was lifted by the barge and completed the millimeter-level precise docking with the jacket, marking the world built by the Three Gorges New Energy The largest and Asia's first offshore converter station was successfully installed.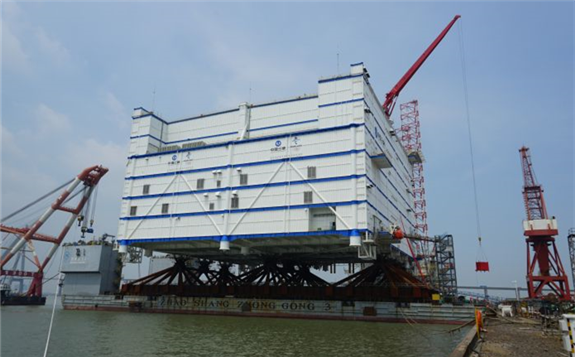 This will be the first time the flexible DC transmission technology is used on an offshore wind project in Asia, according to the developer.
The converter station weighs 22,000 tons and is as tall as a 15-storey residential building, according to the developer.
Due to the weight of the unit, China Three Gorges will utilise a floating tow installation method, using the ships' ballast and natural tides during the process.