An agreement was recently signed between the Gabonese authorities and Total Eren for the construction of a 50 MWp solar power plant near the capital Libreville. The electricity will be fed into the grid of the Société d'énergie et de l'eau du Gabon (Seeg).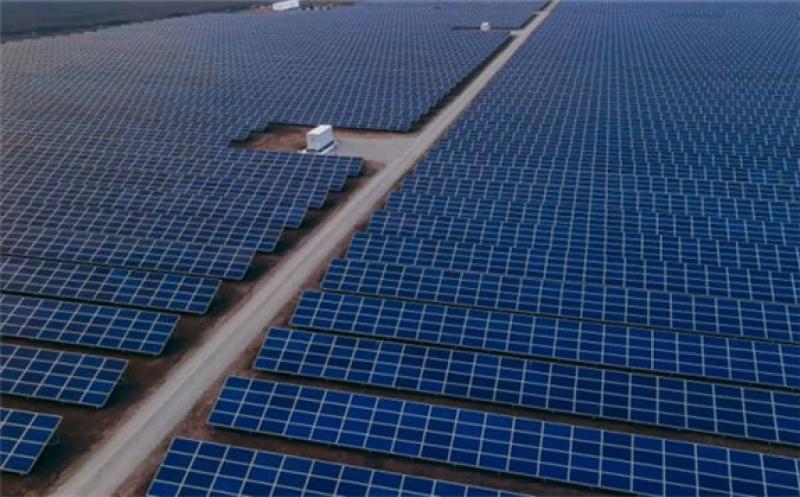 Very little information is available about the new project that Total Eren wants to develop in Gabon. The company, which is 30% owned by the French oil company Total Energies, has just signed a preliminary agreement with Alain-Claude Bilie By Nze, Gabon's Minister of Energy and Water Resources. The agreement concerns the construction of a 50 MWp solar photovoltaic power plant near the capital Libreville.
The solar project should enable Gabon to diversify its electricity mix. The Central African country has an installed capacity of 750 MW, 50% of which is produced from natural gas. The other part of the public grid's electricity is produced by oil-fired power plants, as well as hydroelectric power plants, according to the International Energy Agency (IEA). Alain-Claude Bilie By Nze already estimates that the Total Eren solar power plant will save 22 million litres of fuel oil per year, or 59,092 tonnes of CO2 over the same period.
"The completion of this project would contribute to the realisation of the desire of the highest authorities to diversify energy production sources, giving priority to the use of clean and renewable energies, in order to meet the demand for electricity from industry and households," notes the Gabonese Minister of Energy and Hydraulic Resources.
This project is envisaged at a time when Gabon is equipping itself with new hybrid solar power plants. These facilities, eight in total, are being built in Makokou, Ovan, Mékambo, Booué (in the province of Ogooué Ivindo), Minvoul and Medouneu (in the province of Woleu Ntem) and in Ndjolé in the province of Moyen-Ogooué. The plants are being built by Ausar Energy, a subsidiary of the French group Engie, working on behalf of the Caisse des Dépôts et Consignation (CDC) of Gabon. The hybrid solar plants will have a combined capacity of 2.2 MW.