The electricity supply in China remains smooth and orderly, according to the National Development and Reform Commission (NDRC) during a press conference on Monday.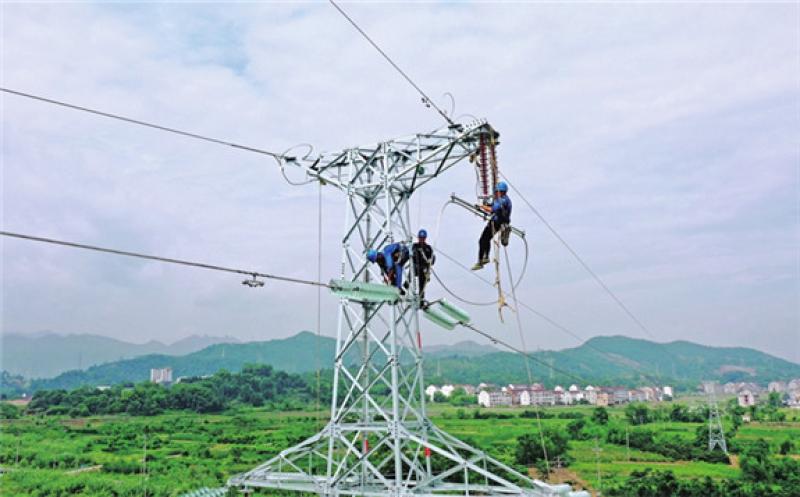 In the first half of 2021, the country's industrial power generation increased 13.7 year-on-year, with thermal power, hydropower, nuclear power, wind power, and solar power increased by 1.4 percent, 15.0 percent, 13.7 percent, 26.6 percent and 9 percent respectively from the previous year, with the power generation up 7.4 percent in June year-on-year.
As for electricity consumption, the nationwide electricity consumption from January to June increased 16.2 percent year-on-year, and the electricity consumption of the whole society was up by 9.8 percent compared with June, 2020.
The NDRC together with local governments and power companies have come up with a plan targeting five key aspects of electricity supply focused on improving power generation, resource scheduling, and system adjustment in the summer to ensure a stable and smooth supply of electricity during the summer peak season.
The NDRC will closely monitor the changes in power supply and demand, in particular, NDRC will pay close attention to the impact on the growth of electricity consumption caused by economic development and changes in weather. By tracking the trend change of maximum power load, analyzing the potential gap between the supply and demand, NDRC will continuously refine and adjust the emergency preservation plan.
There will also be new effort placed on improving the power generation and supply capacity of various power sources, promoting key new power sources to be put into production on time, and guiding local governments and enterprises to optimize generator maintenance of clean energy sources and ensure the fuel supply for power units in order to improve the peak power generation capacity.
The NDRC is aiming to accelerate the construction of key power grid projects and the upgrading and transformation of the distribution network, guide grid companies to optimize the operation of their power grid and give full play to the transmission capacity of cross-regional and inter-provincial channels in order to promote power transactions across the country.
The plan also identifies the importance of adjusting the flexibility of the power system, improving the power emergency support capabilities, and focusing on deepening the management of power demand and improving the ability to respond to the market demand.