The French company Tysilio will install its containerised solar system in a community agricultural estate (DAC) in Sédhiou, southern Senegal. This solution, which also includes battery storage, will reduce farmers' dependence on highly polluting generators.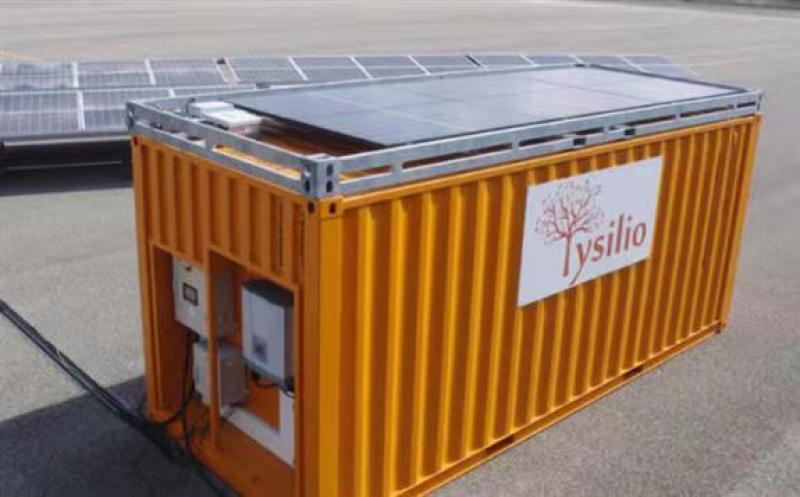 Solarising community agricultural estates (DAC). This is the mission of Tysilio. The French company has signed a partnership agreement with Senegal's National Programme for Community Agricultural Estates (Prodac) that will enable the construction of a containerised solar system with battery storage in a DAC in the south of the country. Its modular solution, called the Tysilio Solar Station (TSS), will be installed in Sédhiou, Casamance.

The installation will consist of a small 32 kWp solar plant connected to inverters and batteries installed in a container. The storage system will be capable of accumulating 60 kWh of power, allowing the DAC to continue to benefit from electricity after sunset or in bad weather. "The solar energy is generated by the photovoltaic plant. An intelligent controller ensures, by coordinating and optimising all the equipment, that the different energy sources provide electricity safely and appropriately. The battery increases the autonomy, independence and reliability of the site," says the company based in Les Pennes-Mirabeau, Bouches-du-Rhône (France).
Support from Fasep
Tysilio estimates that its equipment is capable of producing 32.8 MWh per year, which will enable the beneficiary community farm to save 10 million CFA francs (more than 15,000 euros) on its operating and maintenance expenses for the generators. The containerised solar system will be operated by farmers for at least 25 years.

As part of its expansion in Senegal, Tysilio received support from the Fasep (Fonds d'étude et d'aide au secteur privé) Innovation Verte scheme of the French Ministry of the Economy's Treasury Department. This scheme promotes the development of technologies, particularly in the field of green innovation.

For the record, the Prodac from which Tysilio benefits was launched by the Senegalese government in 2014 with the aim of inserting young people into the agricultural professions, while promoting private investment in the agricultural sectors. According to the Senegalese Ministry of Youth, the programme is expected to create 300,000 jobs through the establishment of 2,000 groups of agricultural entrepreneurs by 2024. Solar energy is expected to facilitate the deployment of the programme while allowing for more environmentally friendly agricultural production.