Italian oil and gas company Eni has released its Eni for 2020 sustainability report, outlining the company's path to face the global challenges.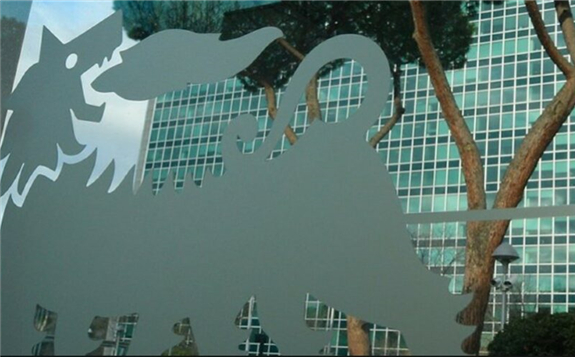 The company noted its total amount for investments in decarbonization, circular economy and renewables and expenditure on research and development is equal to €5.7 billion in its 2021-24 plan.
Eni reminded that The 2030 Agenda for Sustainable Development, presented in September 2015, identifies the 17 Sustainable Development Goals (SDGs) which represent the common targets of sustainable development on the current complex social problems.
The company noted in its report it is taking steps to support a just energy transition, responding with concrete and economically sustainable solutions to the challenges of combating climate change and giving access to energy in an efficient and sustainable way, for all.
Eni's business model provides for a pathway towards carbon neutrality based on an approach that looks at emissions generated throughout the life cycle of the energy products sold and on a set of actions that will lead to total decarbonisation of processes and products by 2050.
Based on these principles, in 2021, the new strategy was defined to relaunch the operational objectives in the short, medium and long term, which outline the evolutionary and integrated path of the individual businesses and which will lead Eni to carbon neutrality by 2050.
The company identified some targets in 2020, and these include a 26 per cent reduction in upstream GHG emission intensity index vs. 2014 with the target set at 43 per cent reduction of upstream GHG emission intensity index by 2025, when compared to 2014 figures.
The company also aims to eliminate routine gas flaring by 2025 and eliminate 80 per cent of upstream fugitive methane emissions compared to 2014 figures.
Eni noted that the decarbonisation of the company's energy products and operations will be achieved through existing activities and technologies.
They will lead to a doubling of bio-refining capacity over the next four years; an increase in the production and marketing of biomethane and hydrogen; and a growth in renewable energy capacity to 60 GW by 2050, as well as the development of initiatives and systems for the storage and use of CO2.
As part of its decarbonization strategy, Eni has launched innovative systems that can access clean, safe and basically inexhaustible energy sources such as the transformation of wave energy into electricity and – still in the experimental stage – the magnetic confinement fusion of two hydrogen nuclei, which generates huge amounts of energy without the unfavorable emission of undesirable greenhouse gases.
By 2050, Eni aims to reduce hydrocarbon production in the medium term, with gradual growth of the gas component which will exceed 90 per cent by 2050.
Its bio-refining capacity will rise to 5-6 million tonnes by 2050, and the company aims to become palm oil free from 2023. It will also progressively increase electricity production from gas, combined with CO2 capture and storage projects and will use blue and green hydrogen to power its biorefineries and other highly energy-intensive industrial activities.