Abu Dhabi National Oil Company and Malaysia's Petronas will explore opportunities across the oil and gas value chain, following the signing of an agreement.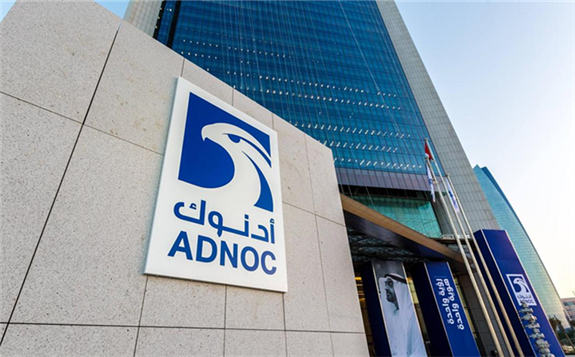 The companies will look to collaborate in the exploration, development and production of conventional and unconventional hydrocarbons in Abu Dhabi, they said in a joint statement on Wednesday.
"The agreement offers the potential for exciting opportunities for both companies to unlock and create value across the full oil and gas value chain as we shape our businesses for a post-Covid economy," said Dr Sultan Al Jaber, UAE minister of industry and advanced technology and Adnoc managing director and group chief executive.
"We see significant potential in this agreement and look forward to converting it into mutually beneficial partnerships," he added.
The UAE accounts for 4.2 per cent of global production of oil, much of it from oil fields owned and operated by Adnoc. The Abu Dhabi firm plans to increase its production capacity, which is just above 4 million barrels per day to 5m bpd by 2030.
Adnoc has invited several international oil and gas companies to participate in developing its hydrocarbon resources.
The company plans to spend Dh448 billion ($122bn) over the next five years, of which Dh160bn will be directed towards the local economy.
In their first agreement of this kind, Adnoc and Petronas will also expand the scope of their co-operation to the downstream sector.
The Malaysian firm will look at opportunities to invest in the Ruwais chemicals hub. Adnoc and industrial holding firm ADQ have formed a joint venture, Ta'ziz to attract investments into the hub's derivatives park.
Petronas will also look at opportunities in fuel bunkering, particularly in the use of liquefied natural gas as a cleaner fuel for use in vessels.
Trading, including optimisation of crude and feedstock supply as well as refined products off-take are other areas of interest to both firms.
The oil and gas firms will also identify areas for research and development in clean technologies, particularly hydrogen and carbon capture, utilisation and storage.
Hydrogen is being prioritised at Adnoc as an alternative clean fuel. The Abu Dhabi firm plans to increase the production of blue hydrogen, which is produced when natural gas is split using steam methane reforming.
Last week, Adnoc signed an agreement with South Korean firm GS Energy to grow the UAE's hydrogen economy and carrier fuel export position.
Adnoc and Petronas plan to "pursue value creation through progressive and cleaner energy solutions as we navigate the challenges of an accelerating energy transition," Petronas' president and group chief executive Tengku Muhammad Taufik said.
Gulf oil and gas companies have looked to forge closer relationships with South East Asian countries, which provide an expanding market for products.
In 2018, Saudi Aramco, the world's biggest oil producer and Petronas, agreed to form two joint ventures in the Asian country for the development of a refinery and petrochemical complex supplied by Saudi crude.
Earlier that year, Adnoc signed a three-year deal with Lotte Chemical Titan to sell the Malaysian petrochemical company up to 1 million tonnes of naphtha on an annual basis.
Naphtha is used in manufacturing petrochemical-based products, including plastics used in cars, durable goods, detergent and milk bottles and food packaging.
This article is reproduced at www.thenationalnews.com