China's State Council Information Office has today issued a white paper outlining its approach to nuclear safety. The country, it says, has an effective nuclear safety system in place and is cooperating internationally to improve global nuclear safety.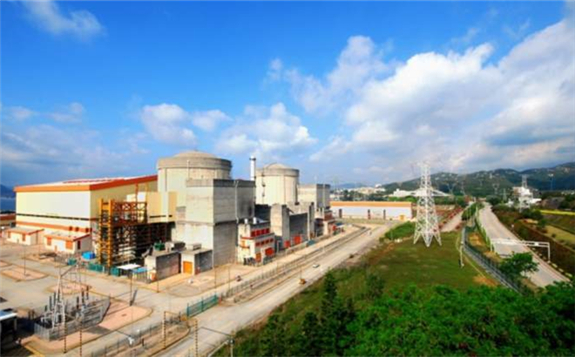 The document - titled Nuclear Safety in China - notes that China's rapidly expanding nuclear energy industry has "made an important contribution to ensuring energy security, protecting the environment, improving people's living standards, and promoting high-quality economic development." However, it adds: "To better utilise nuclear energy and achieve greater progress, we must properly respond to the challenges it poses and ensure nuclear safety."
The State Council has published the white paper to "introduce China's approach to nuclear safety, elaborate on its basic principles and policies, share the concepts and practices of regulation, and clarify China's determination to promote global nuclear safety governance and the actions it has taken to achieve this."
The white paper says China has always regarded nuclear safety as an "important national responsibility, and integrated it into the entire process of nuclear energy development and utilisation". The industry, it says, has "always developed in line with the latest safety standards and maintained a good safety record, pursuing an innovation-driven path of nuclear safety with Chinese characteristics."
The document notes that President Xi Jinping proposed a "rational, coordinated and balanced nuclear safety strategy". The country, has since "gradually built a nuclear safety governance system with legal norms, administrative regulation, industry self-discipline, technical support, personnel support, cultural guidance, public participation, and international cooperation as pillars. The guarantee of nuclear safety is stronger."
China's nuclear safety strategy, the white paper says, is based on "four emphases": development and safety; rights and obligations; independent efforts and coordination; and, symptoms and root causes.
The basic principles of the country's nuclear safety are "putting safety first and exercising nuclear safety governance in accordance with the law; focusing on risk prevention and implementing defence-in-depth; ensuring clear lines of responsibility and independent regulation; and practicing strict management and providing comprehensive guarantees."
China says it "employs the highest standards and strictest requirements, in shaping the policy and legal framework, implementing a national strategy, making medium and long-term plans, and improving laws and regulations concerning nuclear safety."
The country "exercises unified regulation" through special organisations and a regulatory system "underpinned by independence, openness, the rule of law, rationality, and effectiveness" . It says it has strengthened technical support and developed a professional team while modernising the system and the regulatory capacity.
The document states that China advocates the development of an international nuclear safety system characterised by "fairness, cooperation, and mutual benefit". The country works with the rest of the world to create "a community of shared future for global nuclear safety". It adds, "China contributes its wisdom and strength to the world by promoting its nuclear safety regulatory system and sharing advanced technology, experience, resources, and platforms."
The white paper concludes, "As Chinese socialism enters a new era, China's nuclear industry has reached a stage of safe and efficient development, ushering in a new phase of high-quality progress to ensure nuclear safety."
China's National Nuclear Safety Administration (NNSA) is the licensing and regulatory body which also maintains international agreements regarding safety and non-proliferation safeguards. The Ministry of Environmental Protection is responsible for radiological monitoring and radioactive waste management and for administration of the NNSA.
China's first nuclear power reactors, supplied by France, began operating in the early 1990s. Mainland China currently has about 45 nuclear power reactors in operation, about 15 under construction, and more about to start construction. The country has begun supplying domestically-designed reactors overseas, with two Hualong One units under construction in Bangladesh.