Asian company SB Submarine Systems (SBSS) has completed sea trials and taken delivery of a cable installation and maintenance barge for work in the Chinese offshore wind market.
The Fu Yong 6 barge is on long-term charter from Zhoushan Yongbo Shipping and has been converted from a transportation barge into a multi-purpose cable lay vessel.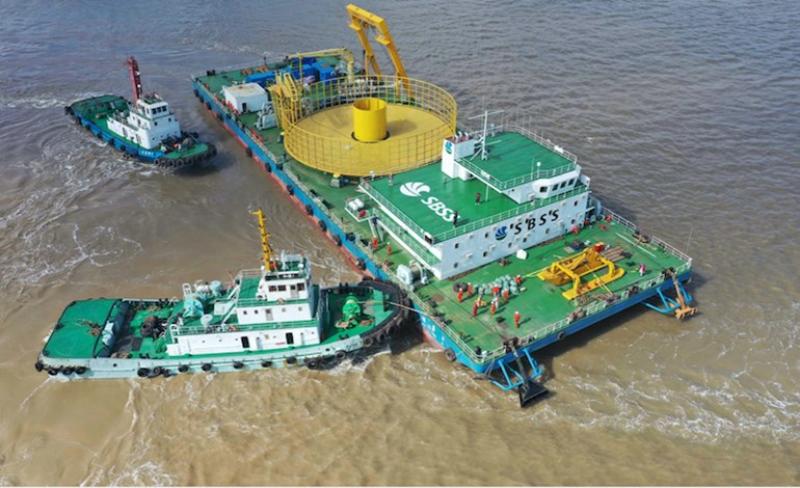 It is equipped with a 5500-tonne capacity cable carousel system with high capacity caterpillar track tensioners and a six-point mooring system.
The barge is designed with grounding capability and SBSS will target the shallow water – up to 100 metres – high-voltage export cable installation market.

SBSS managing director Simon Hibberd said: "This year, SBSS is celebrating 25 years of business as a service provider in the submarine cable industry.

"Over these 25 years, we have owned, managed, operated and chartered a variety of cable installation and cable maintenance platforms, all of which have been successful in delivering a high quality of service to our diverse customer base.

"Today is the start of a new chapter for SBSS as we embark on a 36-month program of work specifically in the Chinese wind farm market, installing and deep- burying cables in the East and South China Seas utilising the barge, and equipment, you will see today."