The USA has lifted its legacy prohibition on funding nuclear energy projects overseas. The US International Development Finance Corporation (DFC) changed its Environmental and Social Policy and Procedures following a 30-day public consultation period.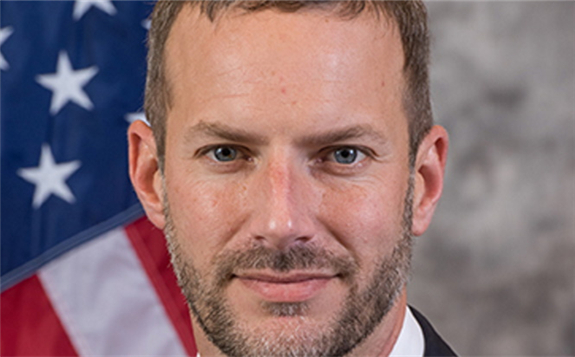 Adam Boehler, CEO of the DFC, said the corporation's decision - which also brings its definition of renewable energy into alignment with that used by the US Energy Information Administration - marks a "significant step forward" in US efforts to support the energy needs of its allies around the world, and also positions the DFC to accelerate growth in developing economies that have limited energy resources.
"We look forward to exploring opportunities to leverage this new capability to deliver affordable, reliable and emission-free energy where it is needed most," he said. "At the same time, these efforts will also advance innovative technologies that adhere to the United States' high safety, security, and non-proliferation standards."
The DFC - the USA's development bank - works in partnership with the private sector to finance solutions to challenges facing developing countries, and invests across a range of sectors. Its Environmental and Social Policies and Procedures had previously categorically prohibited it from investing in the production of, or trade in, radioactive materials, including nuclear reactors and their components. The inability to offer attractive financing options has been seen as a barrier to the potential export of US reactors and nuclear technology.
The update recognises the "vast" energy needs of developing countries as well as new and advanced technologies such as small modular reactors and microreactors that could be particularly impactful in these markets, the DFC said.
"Modernising DFC's nuclear energy policy will help deliver a zero-emission, reliable and secure power source to developing countries in order to promote economic growth and affordable energy access in underserved communities," the corporation said. "This change will also offer an alternative to the financing of authoritarian regimes while advancing US nonproliferation safeguards and supporting US nuclear competitiveness."
More than 800 responses were received during the public comment period, 98% of which were in support of the proposed change, DFC said. The feedback received will also inform its implementation of the new policy.
US Energy Secretary Dan Brouillette said funding challenges resulting from the legacy ban had previously prevented government and private industry around the world from importing US civil nuclear technology.
"Reversing this ban is a commonsense action that will increase global energy security and help other countries meet their own emissions reduction goals while providing their citizens with reliable baseload generation," he said.
Maria Korsnick, president and CEO of the Nuclear Energy Institute, said the policy change will enable US nuclear exports to compete on a more level playing field against state-owned entities from countries such as Russia and China, with the potential for multibillion-dollar growth in exports.
"US nuclear energy companies are poised to offer a broad portfolio of innovative technologies to meet the growing worldwide demand for reliable, carbon-free energy over the next decade," she said.
Korsnick called for a "consistent, coordinated" US government policy on projects to reassure potential international partners, and she recommended the country adopt the Ex-Im Bank's existing guidelines - which were designed and implemented in accordance with International Atomic Energy Agency standards - when reviewing applications for nuclear energy projects.