On the afternoon of June 11, the dam project of Wudongde Hydropower Station, the seventh largest hydropower station in the world and the fourth largest in China, was completed, marking the completion of the main project of the world's first 300-meter low-heat cement concrete super-high arch dam with a total installed capacity of 1020 Ten thousand kilowatts, the first batch of units will be put into production in July 2020.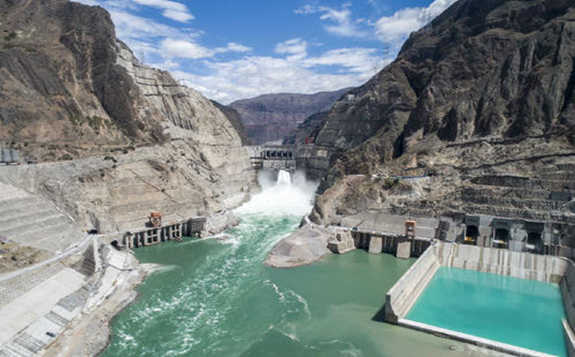 China's Udongde Hydropower Station is the first stage of the four cascade power stations in the lower reaches of the Jinsha River. It is the backbone power source of "West to East Power Transmission". The construction of power stations is of great significance for promoting China's energy structure adjustment, achieving energy conservation and emission reduction targets, and promoting the development of China's Yangtze River Economic Belt.
The person in charge of China Three Gorges Group said that the dam site of Wudongde Hydropower Station is located in the dry and hot valley of the Jinsha River. The river bed has complex geological conditions and harsh natural conditions. It is extremely difficult for the dam engineering to be integrated, especially the temperature control and crack prevention of concrete. In order to solve this world-class problem, the dam uses low-heat cement concrete, and implements the application of a number of independent innovations such as intelligent water supply, intelligent grouting, and intelligent spray to achieve safe, high-quality and efficient construction of the dam project.