"Governments need to take urgent action to ensure that the recovery from the economic effects of the coronavirus brings long-lasting good," World Nuclear Association Director General Agneta Rising said today. Her message concurs with sentiment expressed at the 11th Petersberg Climate Dialogue this week, that governments must ensure their efforts to stimulate the world economy must also strengthen the fight against climate change.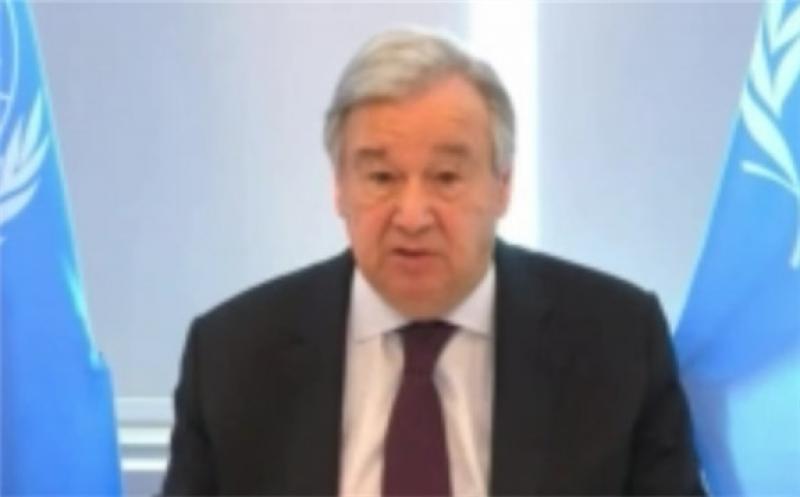 "Investing in nuclear energy as a major part of a global low-carbon energy mix will protect the planet by cutting greenhouse gas emissions, make our energy systems more resilient and save lives by reducing air pollution," Rising said.
Rising noted that the use of nuclear energy avoids the emission of more than two and a half billion tonnes of carbon dioxide each year, compared to emissions from coal. The global nuclear industry has set a Harmony goal to generate 25% of the world's electricity before 2050 as part of a clean, low-carbon generation mix.
"Nuclear is cost-effective and delivers a faster and better clean energy transition that will provide high-valued jobs now and for a sustainable future," she said.
First climate meeting
The Petersberg Climate Dialogue, which Germany has organised every spring since the Copenhagen Summit in 2009, is the first major international climate meeting of the year. The conference is of particular importance this year as COP26, originally scheduled for November, has been postponed to sometime next year owing to the coronavirus. Environment ministers from 30 different countries joined a video call to discuss what can be done to help cut greenhouse gas (GHG) emissions and make economic recovery better for the environment.
The two-day conference opened on 27 April with an appeal from United Nations Secretary General António Guterres to place climate protection at the centre of economic recovery.
Guterres stressed the importance of supporting businesses working hard to reduce GHG emissions and create jobs that are better for the environment. "Isolation is a trap. No country can succeed alone," he said.
Guterres proposed six climate-related actions to shape the recovery.
"First: As we spend trillions to recover from COVID-19, we must deliver new jobs and businesses through a clean, green and just transition. Investments must accelerate the decarbonisation of all aspects of our economy. Second: where taxpayers' money is needed to rescue businesses, it must be creating green jobs and sustainable and inclusive growth. It must not be bailing out outdated, polluting, carbon-intensive industries. Third: Fiscal firepower must shift economies from grey to green, making societies and people more resilient through a transition that is fair to all and leaves no one behind. Fourth: Looking forward, public funds should invest in the future, by flowing to sustainable sectors and projects that help the environment and climate. Fossil fuel subsidies must end, and carbon must have a price and polluters must pay for their pollution. Fifth: The global financial system, when it shapes policy and infrastructure, must take risks and opportunities related to climate into account. Investors cannot continue to ignore the price our planet pays for unsustainable growth. Sixth: To resolve both emergencies, we must work together as an international community. Like the coronavirus, greenhouse gases respect no boundaries."
He said he was sure the incoming COP President, the UK, will present "an ambitious, quality" Nationally Determined Contribution in line with the country's strategy to achieve carbon neutrality by 2050. "Let us not forget that the G20 countries collectively account for more than 80% of global emissions and over 85% of the global economy. All of them must also commit to carbon neutrality by 2050," he said.
COP26 President Alok Sharma said that while world leaders "rightly focus" on fighting the immediate crisis of the coronavirus, they must not lose sight of the huge challenges of climate change.
"We all know that climate risks are growing year by year. And the steps we take now to rebuild our economies can have a profound impact on our societies' future sustainability, resilience and, ultimately, wellbeing of humans, but of course, nature as well," he said.
"The challenge we face is how do we speed up progress towards a zero emission and climate-resilient global economy, whilst at the same time creating jobs and supporting communities through the transition? And, of course, that it is particularly important now as a result of where the global economy finds itself in the COVID-19 situation.
"To meet the goals of the Paris Agreement, we need to decarbonise the global economy about three to five times faster over the next decade than we did over the last two decades."
British Foreign Secretary Dominic Raab said it is the "duty of every responsible government" to reboot economies along climate-resilient lines.
Speaking in a pre-recorded video message broadcast at the conference, he said: "This means investing in industries and infrastructure that can turn the tide on climate change. And it means doing everything that we can to boost resilience by shaping economies that can withstand everything that nature throws at us."