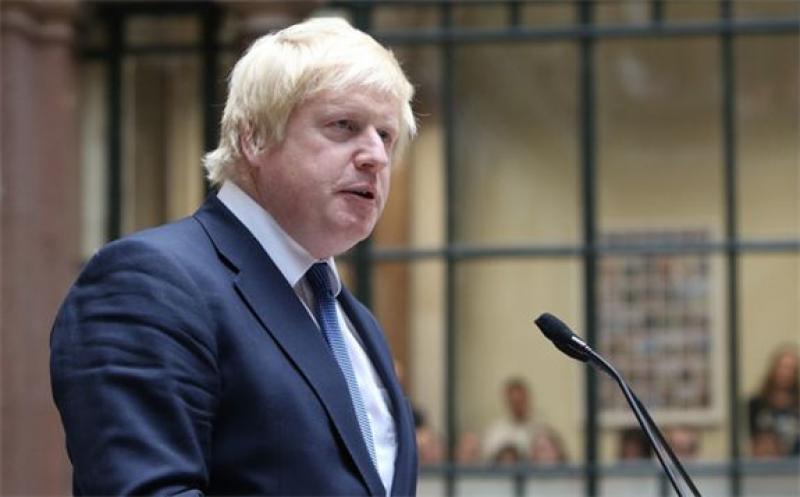 Boris Johnson is set to officially take over as the UK's new Prime Minister as of tomorrow, after he emerged victorious over rival Jeremy Hunt in the Conservative Party leadership contest this morning.
Johnson won a decisive victory with over 92,000 votes in his favour from Conservative Party members - almost exactly double the more than 46,000 voters who backed Hunt.
Theresa May will now step down following tomorrow's Prime Minister's Questions, with Johnson then travelling to meet the Queen and be officially installed as Prime Minister. He will then begin appointing key members of his cabinet with a major reshuffle expected.
In his victory speech Johnson promised to deliver Brexit and "energise" the British economy through renewed infrastructure and improved education. He also offered a hymn to Conservative values arguing they were best alligned with the "jostling instincts of the human heart". However, he made no mention of the environment or the climate crisis.
The Johnson administration's immediate attention will now focus on the stand-off with Iran in the Gulf and the prospects for its controversial plan to renegotiate the UK's Brexit deal with the EU or else seek a no deal exit.
However, reports suggested Johnson is keen to propose early action on a range of domestic issues and as such can expect to face immediate calls to clarify his stance on a raft of urgent environmental and energy issues.
Johnson has frequently stated his full backing for the UK's recently adopted net zero greenhouse gas emissions target for 2050, but his government will face mounting pressure from green businesses and environmental campaigners to provide more details on how he plans to deliver on the target and ensure a 'Green Brexit'.
In particular, clarity is needed over difficult to decarbonise areas such as home heating, energy efficiency, aviation, and agriculture, while UK climate experts and leading industry figures are also expected to continue calls for the proposed ban on the sale of fossil fuel cars to be brought forward from the government's current target date of 2040.
Specifically, the new government will have to respond to a raft of consultations on wide-ranging clean energy policy reforms which were released by the Department for Business, Energy, and Industrial Strategy only yesterday.
Plans to build a third runway at Heathrow Airport - which Johnson previously claimed he would "lie down in front of the bulldozers" to stop happening - will also be in the spotlight after it was confirmed that on-going legal wrangles over the project will continue into the autumn.
Meanwhile, Johnson claims he is willing to take Britain out of the European Union without a deal at the end of October if a satisfactory agreement cannot be reached with Brussels - a position which has left green businesses with significant concern and uncertainty, particularly over future trading arrangements.
It remains unclear precisely how Johnson intends to secure the Brexit deal with the EU that appeases both arch-Brexiteers and Remain-leaning MPs within his Party's ranks, and which can drum up enough support across parties to pass through Parliament.
Both Johnson and Hunt promised to work to retain environmental standards post-Brexit and regardless of how the government's Brexit strategy plays out, the incoming PM will be required to deliver the forthcoming Environment Bill and Agriculture Bill, which will define how environmental protections and farming subsidies will operate once EU laws cease to apply in the UK.
Defra has promised to establish a new 'green watchdog' to oversee enforcement of UK environmental regulations, in addition to overhauling the previous subsidy regime so that farmers are paid for providing 'public goods' services such as flood protection, soil enhancement and boosting biodiversity.
Defra today sought to confirm many of the details surrounding the Environment Bill, but it remains to be seen if the new administration will retain the current plans.
As such, attention will swiftly turn to Johnson's Cabinet picks with green campaigners fearful that a number of high profile figures with a reputation for pursuing deregulatory agendas are tipped for promotion.
For example, Liz Truss, who has previously attacked some of the air quality regulations pursued by Environment Secretary Michael Gove, is tipped to be appointed as Business Secretary. Meanwhile, it is unclear whether Gove - who has made a huge play of the importance of environmental issues in recent weeks - will remain in his post.
During the campaign, Johnson made relatively few comments on environmental issues, but he did promise bolder action on climate change, supported the UK's new net zero target, and hinted at plans for a innovation focused approach to decarbonisation.
Reacting to the news, Craig Bennett, Friends of the Earth chief executive, said the country was "united in wanting an urgent response to the climate crisis".
"Swift government action will decide whether we are a nation with warm homes, clean air, and a thriving renewable industry or whether worsening extreme weather, wildfires and floods cause misery for millions," he said. "Prime Minister Johnson, the choice is yours."
Martin Baxter, chief policy advisor at the Institute of Environmental Management & Assessment (IEMA), the body which represents UK green professionals, said the new PM now had "an opportunity to put sustainability at the heart of the UK's economic model".
"An economy that is fit for the future requires a long-term policy framework to deliver on the challenges of climate change and environmental degradation - unlocking investment to support our future prosperity," he said. "We look forward to working with the new government to build on work already underway on an ambitious new Environment Act, and to supporting the delivery of the UK's 2050 net-zero carbon target."
The news comes just a day after Jo Swinson was elected as Liberal Democrat leader yesterday, winning nearly 48,000 votes to decisively beat former Energy and Climate Change Secretary Sir Ed Davey on 28,000 votes.
Swinson, who was a Business Minister in the Coalition Government under David Cameron, yesterday described Johnson as "unfit to be Prime Minister" and stressed her ambition is to lead the Lib Dems into government again at the next General Election.
She is staunchly anti-Brexit, and with her Party currently riding high in the polls following a strong showing in the recent EU elections, the Lib Dems could well play a key role in UK politics in the near future.
A member of Parliament's Environmental Audit Committee, Swinson claims she is a passionate climate change campaigner - describing it as the "defining issue of our times" - and has come out strongly against fracking the UK. She is widely expected to take steps to further strengthen the Lib Dem's green credentials as the Party looks to build on its recent polling success.
However, she has previously faced criticism for voting against a moratorium on shale gas permits, and for voting in favour of cuts to renewable energy subsidies while as coalition minister.