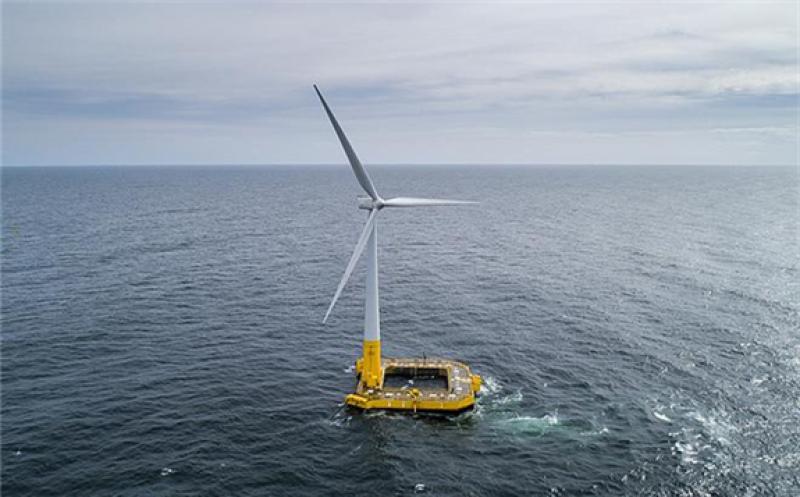 Germany and France have launched a co-funded research project to further reduce the cost of floating offshore wind. The Validation, Measurement and Optimisation of Floating Wind Energy (VAMOS) project involves deployment of two LiDAR systems on the French Floatgen demonstrator for six months, to obtain wind measurements on inflow and wake.
Results will be compared with simulation data as part of a validation study to help characterise platform motion and the impact of wake on production loss. Knowledge gained will be used for the design of an improved turbine controller to enhance the dynamic behaviour and reduce loads. In the long term, this will allow for lighter weights and cheaper turbine designs.
The 36 month project is co-funded by the German Federal Ministry of Economics and Energy and the French Regional Cluster West Atlantic Marine Energy Community. Seven partners are participating, including University of Stuttgart, Research Laboratory in Hydrodynamics, Energetics and Atmospheric Environment (ECN), Institute for Fluid Dynamics and Ship Theory (TUHH), sowento GmbH, DNV.GL, UL International GmBH, and Ideol.