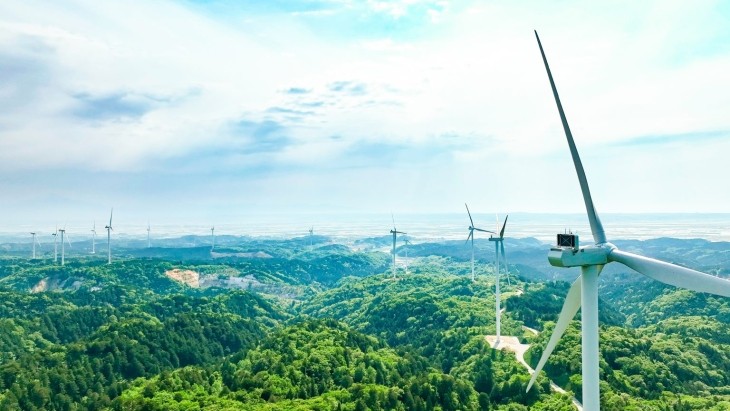 Photo from Vena Energy.

Vena Energy said the 47-megawatt (MW) Nakasato Wind Project in the outskirts of Nakadomari Town in Aomori Prefecture in Japan has begun operating.
In a statement, Vena Energy said the wind project which consists of 13 wind turbines spans an area of 47 hectares.
It can supply energy to up to 22,000 local households annually. It can also reduce 61,000 tonnes of greenhouse gas emissions and save up to 87 million litres of water annually.
"Aomori Prefecture is an important contributor to Japan's energy transition and a key focus of our efforts in the country. Across Japan, Vena Energy currently has 32 solar and wind energy projects under operation, totalling 715 MW," said Juan Mas Valor, head of Vena Energy Japan.
"We look forward to continuing our engagement with our stakeholders and contributing together towards Japan's net-zero emission goals, energy independence and preservation of our environment and biodiversity," he added.