The Biskra combined-cycle power project involves the development of a 1,338MW combined-cycle gas turbine (CCGT) power plant in Biskra Province, Algeria.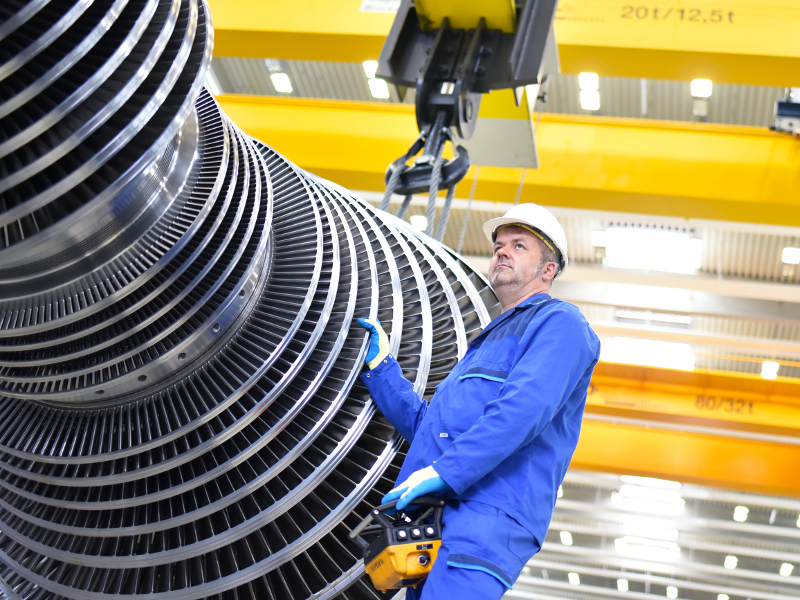 Also referred to as Oumache power plant, it is being built by Societe Algerienne de Production de l'Electricite (SPE) under the Emergency Power Generation Construction Programme, which covers the development of eight CCGT plants in multiple locations in Constantine Province, Algeria.
SPE is an affiliate of Algeria's national electricity and gas company, Sonelgaz.
The other power plants being developed under the programme are Setif, Boumerdes, Naama, Khenchela, Jijel, Djelfa, and Mostaghanem, which will have a combined capacity of 12GW.
The construction of the Biskra combined-cycle power plant began in 2014 and is scheduled to be completed in 2020.
Biskra combined-cycle power plant project details
The power plant is being developed on a 2.5ha land parcel located in Oumache in Biskra Province, Algeria.
It will feature four gas turbines, two steam turbines, four heat recovery steam generators (HRSGs) and two cooling towers.
The project also involves the construction of gas storage facilities, combustion chambers, powerhouses, substations, access roads, parking facilities, transmission lines, and other associated facilities.
Turbine details
The Biskra combined-cycle power plant will integrate four GE 9Fseries gas turbines, which are robust and heavy-duty gas turbines designed for operation in challenging environments.
The turbines are equipped with advanced F-class technology for 50Hz application and offer a combined-cycle efficiency of 60% and more than 99% reliability.
Powered by natural gas from local Algerian fields, the turbines will be equipped with the latest dry low NOx (DLN) dual-fuel combustion technology to reduce emissions, extend the maintenance intervals and ensure increased flexibility.
GE D10 series 170MW steam turbines are designed with high-reaction 3-D blading for high, intermediate or low-pressure turbine modules.
The integral covered blades with continuous contact surfaces provide superior damping ability for more mechanical integrity, while the design of the nozzle offers precise control of circular clearances and ensures higher output and efficiency.
Contractors involved
The consortium of Daewoo International, Hyundai Engineering & Construction and Hyundai Engineering received the engineering, procurement and construction (EPC) contract for the power plant in February 2014.
GE was selected as the contractor for supplying gas and steam turbines. The company received a $2.7bn contract to deliver turbines and generators for multiple power plants being developed by SPE. GE is responsible for delivering 26 heavy-duty gas turbines, 12 steam turbines and 38 generators for Sonelgaz.
TERRASOL was contracted to conduct a geotechnical study for the Biskra project. It also provided technical assistance during the construction of the foundations.
The contract for mechanical installation and piping works for Biskra combined-cycle power plant was awarded to ILK construction.
Siveco China was contracted to provide a computerised maintenance management system (CMMS) for the power plant in June 2015.
Macoga received a contract to supply expansion joints for the plant in September 2017. Fabrication of piping spools was completed by Sung il sim.
Hareket was contracted to deliver heavy lifting and transportation services for the project. The company employed Demag CC2800 crawler crane with 600t capacity to lift the HRSG module.