GE Gas Power has announced the official opening of the Samawa Power Plant in Iraq's Al Muthanna governorate.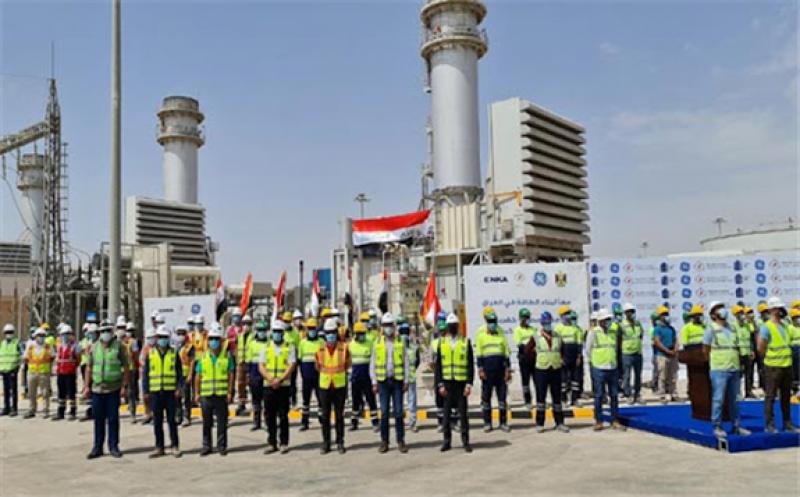 Inaugurated by Iraqi Prime Minister Mustafa Al-Kadhimi, the 500MW gas-fired combined-cycle plant is said to be the first utility-scale plant to be built in the governorate since 1975.
In the project's first phase, GE Gas Power installed and commissioned four 9E gas turbines at the plant, enabling it to generate up to 500MW in simple cycle operations.
The energy generated by the plant is supplied through the 132kV grid to the city of Samawa and the surrounding areas.
Ministry of Electricity spokesperson Ahmed Al Abadi said: "By setting up the Samawa power plant, GE has played a significant role in providing much-needed electricity, helping to ease some of the electricity shortages experienced in the province.
"Looking ahead, we know that Iraq still needs to add more power capacity. To that end, we are commencing work on the second phase of the Samawa project, under which it will be converted to a combined cycle power plant and be able to generate up to 750MW."
GE Gas Power EMEA president and CEO Joseph Anis said: "I am delighted to share that all four gas turbines at the Samawa plant have been commissioned and handed over to the Iraqi Ministry of Electricity.
"But we realise that a lot more work still needs to be done to meet Iraq's growing energy needs and we are committed to helping power the country forward with industry-leading technologies, global experts, talented local employees, and investments in community development efforts."
GE Gas Power said that it has bolstered power infrastructure across Iraq.
In the north, GE teams have rehabilitated Mosul's Al Qayara Power Plant. In the centre of the country, the company is helping to equip, operate and maintain the Besmaya Power Station.