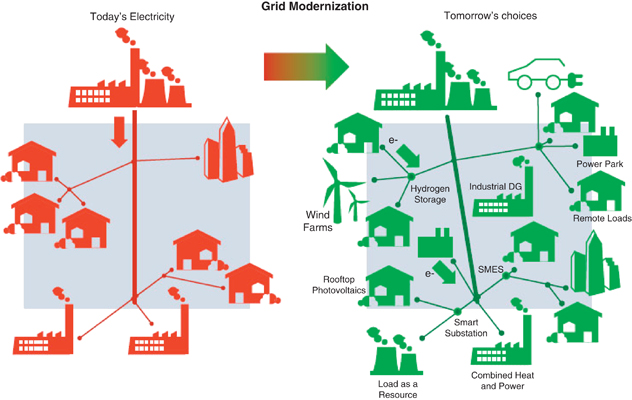 Market forces are playing as much if not more of a role than regulatory policy in the transition from fossil-fueled power generation to renewables, as utilities in the U.S. and worldwide establish decarbonization goals.
That was the message from Bill Ritter Jr., former governor of Colorado, during his keynote address at POWER's Distributed Energy Conference (DEC) Oct. 31 at the Gaylord Rockies Resort in Denver. The three-day event kicked off Oct. 30 with workshops on rate design, cybersecurity, and other issues around distributed generation, and also featured a panel discussion of the varied technologies being utilized in distributed energy. The event runs through Nov. 1 and includes presentations and panel discussions about the financial aspects of distributed generation, commercial and industrial power projects, the impact of electric vehicles (EVs) on the grid, combined heat and power installations, microgrids, blockchain, software applications, demand response, wind and solar projects, and more.
Ritter spoke on "The Role of Distributed Generation in the Move Toward Decarbonization and Decentralization," a central focus of the DEC event.
After leaving office in 2011, Ritter founded the Center for the New Energy Economy, a think-tank headquartered at Colorado State University that looks at legislation introduced by lawmakers in states across the U.S. He also authored the book "Powering Forward," which discusses the current energy transition as it relates to climate change and looks at the future of thermal power generation and renewables.
"Power generation is in a really serious transition," Ritter said. "It's always been about centralized generation. Now it's about renewables." Ritter, who served as Colorado's governor from 2007-2011, noted that in a recent discussion he had with a representative of the Southwest Power Pool, a regional transmission organization, the SPP exec said that on some days, 70% of generation comes from renewables.
"We see this transition. Coal is coming down, there's still some gas, and there's the growth of renewables," Ritter said. "A lot of states came up with renewable portfolio standards, but today a lot of the transition is market-driven. Policy has driven part of the buildout of renewables, but today it's really market-driven. There's this talk about how energy is markets vs. mandates, but that's really a false narrative. Some of the things that were regulatory in nature have given rise to renewables because it's made renewable power cheaper."
Ritter's energy group works directly with governors, legislators, regulators, utilities, and stakeholders to provide technical and strategic assistance. The center's expertise helps decisionmakers create policies that facilitate the U.S. transition to a clean energy economy.
"Moving to a new and clean energy economy is now more important than ever," Ritter said. "As costs for renewable energy and storage come down, and innovative solutions for grid modernization and transportation increase, our center continues to work with government and industry leaders to advance the equitable transition to a clean energy economy."
Ritter in his address also touched on the automotive industry, noting the Obama-era fuel economy standards developed in concert with automakers, and how the Trump administration has wanted to roll back those efforts, at least in terms of how quickly automakers need to adopt new standards.