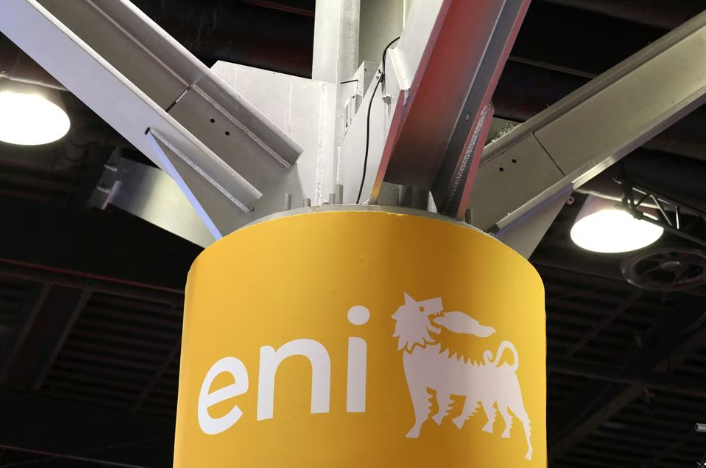 The logo of Italian multinational energy company Eni is displayed at their booth during the LNG 2023 energy trade show in Vancouver, British Columbia, Canada, July 12, 2023. REUTERS/Chris Helgren/File photo Acquire Licensing Rights
Italian energy group Eni (ENI.MI) has won a second carbon dioxide storage licence in Britain, the company said on Friday.
The new licence is for the depleted Hewett gas field located 20 kilometres (12.4 miles) offshore Bacton, in the southern North Sea sector of Britain.
It follows the one obtained by the Italian group in the Liverpool Bay Area in 2020, where Eni is the carbon dioxide transport and storage operator for the so-called HyNet North West project.
The CCS technology removes from the atmosphere carbon dioxide (CO2) produced by industrial processes or captures it at the point of emission and stores it underground.
Talking about the new licence, Eni said that the initial CO2 storage capacity is estimated at around 6 million tonnes per year starting at the end of the current decade and will be progressively increased to over 10 million tons after 2030.
Britain aims to reach a target of 20-30 million tonnes per year of carbon dioxide stored by 2030 as part of its decarbonisation plan.