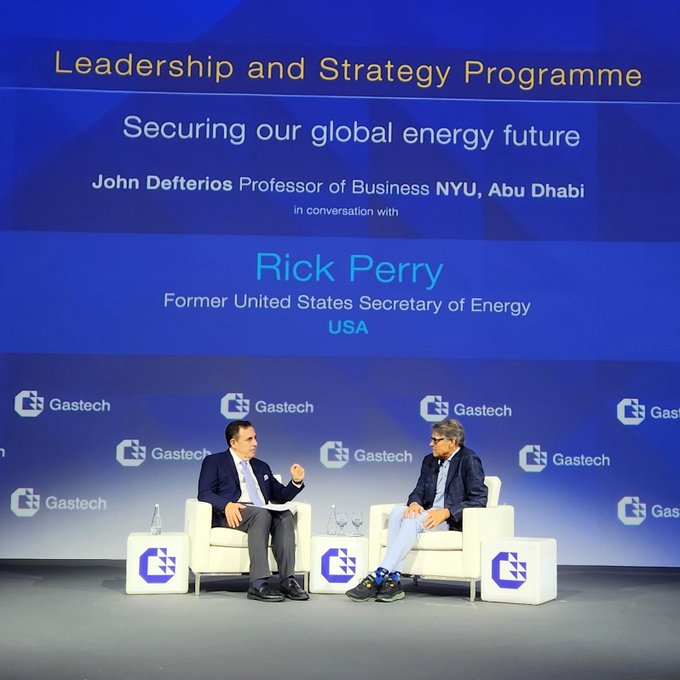 SINGAPORE, 6 September 2023. The second day of Gastech 2023 has drawn to a close, with high-level participation from policymakers and business leaders from over 100 countries, enabling significant progress on the path to net zero.
Discussions focused on how the global energy industry can help tackle crucial challenges, such as identifying the best means of unlocking investment in energy projects and advancing hydrogen production. From sessions on LNG as a driver of energy security in Asia, to industry action on methane emissions reduction, participants explored both policy and technical considerations for natural gas, LNG, and hydrogen as accelerators of a just energy transition, where both demand and climate goals are met.
Speaking to CNBC Asia, Martin Houston, Chairman, Tellurian, said: "Whichever forecast you look at, demand will exceed supply many times over. When you start to put gas inside the mix as the true partner for the energy transition and realise just how much gas is going to be required, the macro for gas is incredibly strong. LNG represents how you get that gas to market – fungible, transportable. There is always going to be an opportunity for LNG projects in this space."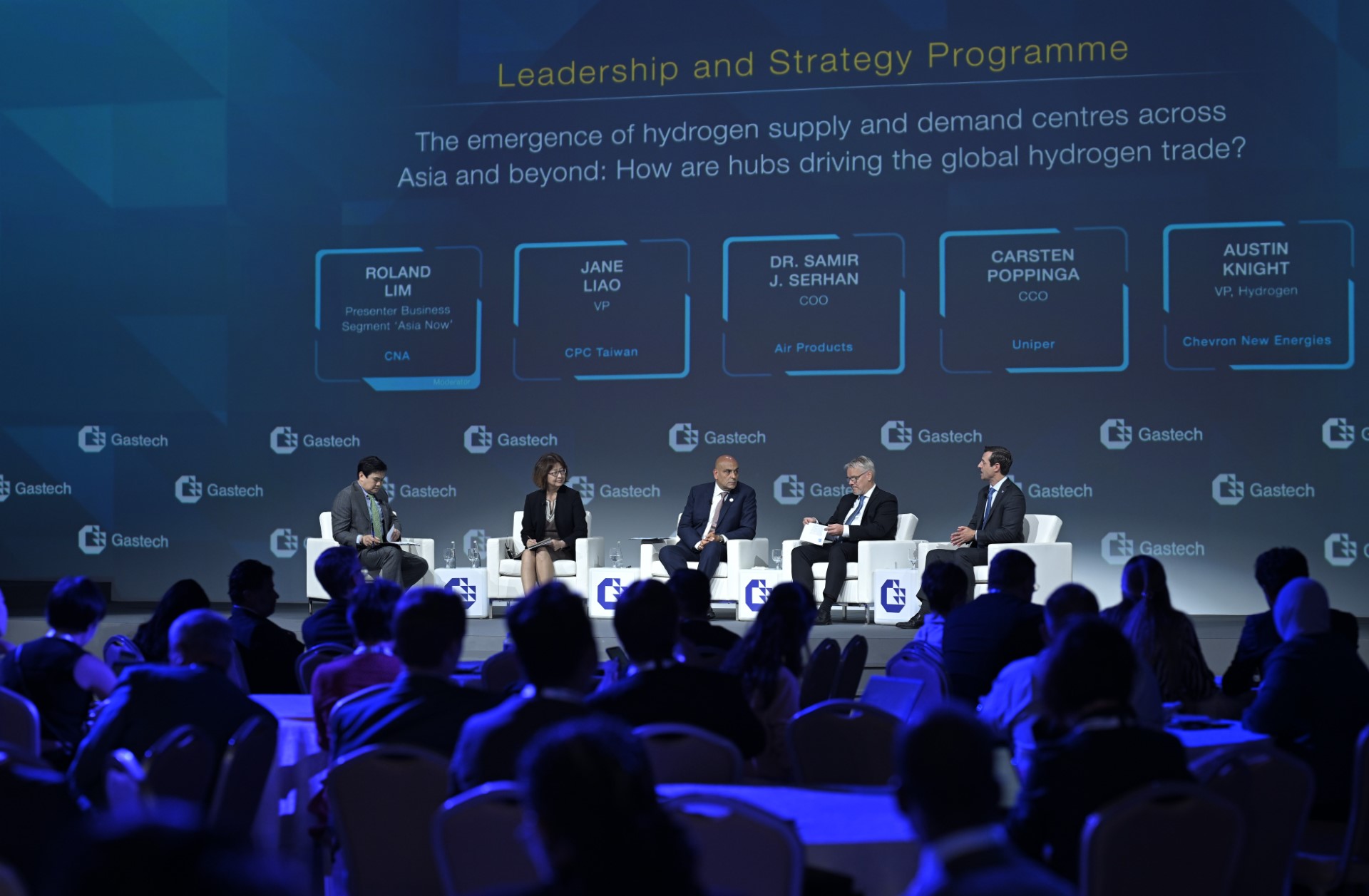 The issue of hydrogen development took centre stage, as Gastech's Hydrogen Theatre featured seven sessions offering a wide-ranging exploration of the hydrogen economy. A Global Business Leadership Panel saw representatives from Zhero, CPC Taiwan, Air Products, Chevron New Energies, and Uniper analyse the emergence of hydrogen supply and demand centres across Asia and beyond, and align on avenues for investment to build a global hydrogen market.
Jane Liao, Vice President, CPC Corporation Taiwan, said: "The new rising star in the energy industry is hydrogen. We are very keen to construct all the infrastructure to meet energy mix goals by 2055 and hydrogen will be a part of this conversation. I do believe that in the future we will import liquid hydrogen from outside countries, much like we now import LNG."
A Strategic Leadership Panel saw speakers from early hydrogen adopters IHI Asia Pacific, Technip Energies, CB&I, and Baker Hughes outline their views and company track records in hydrogen development. They aligned on hydrogen as a key pillar of decarbonising the world, providing the industry can meet the dual challenge of cost and market maturity.
Two keynote interviews took place with high-level speakers. Firstly, Rick Perry, former US Secretary of Energy, addressed the key challenge of 'Securing our global energy future', commenting that "Without energy security, the prospects for growth are slim. Energy security is a roadmap to economic prosperity: it is extremely important. Yet, we do not have to choose between growing our economy and caring about the environment. By embracing innovation over regulation, we can solve the problems of tomorrow while delivering the energy that the world needs today."
Secondly, Michael Sabel, CEO, Executive Co-Chairman and Founder of Venture Global LNG, explored the topic 'Growth, competition and disruption: Perspectives on the changing global LNG market', arguing that the demand for energy is not going to stop, regardless of policies around the world.
Participants from ENGIE, Shell LNG, Petronas, the Environmental Defense Fund, and the United Nations Environment Programme convened on a Global Business Leadership Panel to discuss the steps organisations are taking to transform operational activities to reduce emissions, and assure their licence to operate and advance methane programmes to 2030.
Meanwhile, a panel from the Leadership and Strategy Conference Programme explored the outlook for LNG demand across the Asia Pacific region, with LNG positioned as a driver for energy security in Asia, regional trade, and future market growth. Insights shared by C-suite executives from ADNOC Gas, Petronet LNG, Chevron Global Gas, Tokyo Gas, ExxonMobil, and Pakistan Gasport Consortium Ltd, enabled audience members to assess the feasibility of transitioning directly from high-carbon energy supplies to net zero.
Marco Alvera, CEO, TES-H2, speaking on a session on how the industry can unite to create an effective strategy to achieve net zero during COP28, commented: "Security of supply means gas. It does not make sense that we have strategic oil reserves but not strategic natural gas reserves. The big opportunity is to make progress on the development of renewables and green gases to make them more affordable and more competitive."
Christopher Hudson, President, Energy, dmg events, speaking about Gastech 2023's overall programme commented: "Our Gastech theme this year reflects the need for increased engagement and pioneering new partnerships within and across industries to advance energy progress. I'm proud and excited to bring you the most ambitious Gastech yet. Our programme reflects the ambition and complexity of the entire energy value chain."