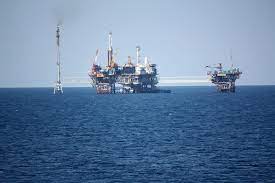 The Norwegian oil exploration company Aker BP has made a significant oil discovery in the North Sea off Norway, with preliminary estimates indicating a gross recoverable volume of 40 to 90 Mboe. The discovery was made while drilling the Øst Frigg Beta/Epsilon exploration well, situated in the Yggdrasil area. The preliminary estimates surpass the previously communicated pre-drill estimate of 18 to 45 Mboe. The discovery increases the resource base for the Yggdrasil development, which was stated at 650 Mboe before the new discovery.
The discovery is located within two production licences : licence 873, with a partnership consisting of Aker BP (operator, 47.7% interest), Equinor (40%) and PGNiG Upstream Norway (12.3%); and licence 442, with Aker BP (operator, 87.7%) and PGNiG Upstream Norway (12.3%).
Norway's hydrocarbon output rose by 0.4% in 2022 to 3.99 boe/d, driven up by a 7.9% increase in gas production to 122 bcm. Liquid extraction declined by 6.9% in 2022 to 1.89 boe/d with a 5% drop in oil production to 1.68 mb/d.
Subscribe to our newsletters
R