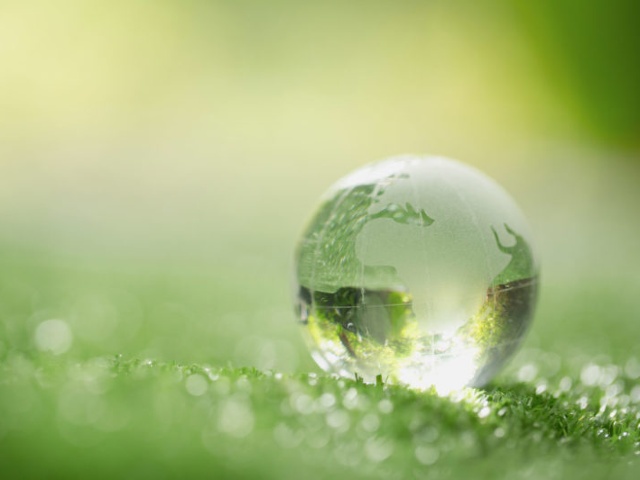 Image credit: Pixabay
The World Energy Council has published results from its latest World Energy Pulse survey, which shows national self-interests as one of the greatest obstacles to energy transition.
The survey polled more than 700 energy leaders and decision-makers from across the globe to get an idea of current attitudes toward progress on energy transition.
Almost half (46%) of respondents cite national self-interests as well as the risk of a green technology arms race as the greatest obstacles to progressing orderly, clean and just energy transitions.
Within the context of a post-COVID world, the war in Ukraine and the ripple effects of the US Inflation Reduction Act, the World Energy Pulse shows that national interests continue to dominate as 59% of respondents agree that energy independence is critical to securing their countries' climate-energy-security agendas.
However, a 'me-first' sentiment is challenged with the overwhelming (84%) acceptance that energy interdependence is the new global reality.
In the strongest sentiment within the survey, 86% of respondents said that effectively managing choices and trade-offs using the World Energy Trilemma framework – energy security, affordability, and sustainability – is the best approach to avoiding disorderly transitions and addressing the new and emerging challenges of climate resilient energy for sustainable development.
Dr Angela Wilkinson, secretary general and CEO at the World Energy Council, said: "The results speak for themselves – the world energy system is no longer fit for purpose. Throwing more money and technology at complex system change is not enough to ensure faster or fairer energy transitions. Inclusive implementation is essential – mobilising, enabling and convening more people, diverse communities and different industries, and understanding place-based realities."
The World Energy Council recommends a more humble leadership approach and active learning as a way to humanise energy in a new context of low trust, increasing fragmentation and polarisation, and new demands for energy justice.
Key findings of the World Energy Council's survey
64% of respondents continue to be concerned by the pace and progress of energy transition
Leaders are particularly concerned that insufficient action is being driven from the bottom up, with 35% of respondents stating that individuals and communities should be empowered to lead transformations.
43% see challenges around 'affordability and modern energy access' as the most concerning aspects of ensuring a fair energy system.
The focus (48%) on decarbonisation technology far outpaces the attention being paid to complementary or adaptation solutions, such as reuse (4%), remove (4%) and recycle (3%). The latter three are critical to ensuring lasting structural changes are made to the existing energy systems.
Majority (62%) agree that basic access to clean energy is not enough, and that access to more quality energy for sustainable development is a pressing need.
Aligning the financial system with sustainable development goals is recognised (39%) as being the greatest critical implementation gap to accelerate energy transitions.
Uncertainty around market volatility has significantly reduced since the beginning of the COVID-19 pandemic, with only 8% of respondents prioritising this issue.
Respondents from Africa cited community empowerment and workforce transition as being important to progressing energy transitions.