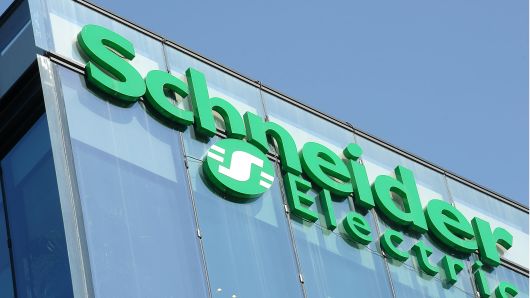 The enhanced solutions for hotels and enterprise buildings will improve access to real-time data that is essential to making smarter energy-management decisions.
Schneider Electric has announced new enhanced solutions to create sustainable, net-zero buildings following the conclusion of the Middle East Energy 2023 in Dubai.
The enhanced solutions for hotels and enterprise buildings will improve access to real-time data that is essential to making smarter energy-management decisions. They will help building owners and facility managers respond to rising energy costs achieve the UAE's ambitious target to achieve net-zero status by 2050.
"Empowering building owners to meet sustainability targets and drive towards a more electric and digital world is crucial in addressing the climate and energy crises," said Alper Vargel, Vice President of Transactional Marketing for Gulf.
"Bringing our latest functionality in building management solutions to the Middle East makes perfect sense. These changes will allow our customers to integrate multiple systems for centralized, real-time control and management across one-to-many enterprise buildings, reducing carbon emissions by up to 20%. Crucially, it brings simple integration to the largest portfolio of building systems and devices, including electric vehicle charging and power."
Enhanced Solutions for Increased Sustainability
The changes come as the number of electric vehicles on the region's roads begin to rise. Data gathered by Schneider Electric's charging stations can now be integrated with its power-monitoring software, ensuring EV charging stations can be monitored and controlled in a single view.
This will allow facilities managers to understand onsite EV charging energy consumption, how the building's load demand and power quality are impacted, and limit or adjust the power delivered to the charging stations, improving all-round reliability and efficiency.
Moreover, the newly released EcoStruxure Building Operation 2023 will enable access to the largest volume of building data in the Middle East, making global enterprise and large-scale site expansions easier and more flexible.
The release also introduces EcoStruxure Edge Server, the first stand-alone containerized version of building management software. This hardware-free automation server for building management will allow companies to reduce associated Scope 3 embodied carbon emissions.
The Edge Server for Building Operation is deployed faster than traditional building management software installations; it is a more resilient and secure option available for buildings with modern application-hosting infrastructures, which are increasingly common due to their power and resource efficiency.
For hotel owners and developers, the EcoStruxure Connected Rooms Solutions is now enhanced with new extension products for room ventilation system insight and control. The new heating, ventilation, and air conditioning (HVAC) controller, SpaceLogic RP-V, can be used to precisely control room environments based on anonymous real-time occupancy information so energy is used only where and when it's needed.
Schneider Electric's Connected Room Solutions has been demonstrated to provide energy savings – and associated operational carbon savings – of up to 23% by controlling HVAC and lighting based on occupancy.
With the integration of real-time data and advanced functionality in building management solutions, building owners and facility managers can make smarter decisions that will reduce energy consumption, carbon emissions, and ultimately, costs. By bringing these solutions to the Middle East, Schneider Electric is enabling a better, more efficient world where everyone can benefit from cutting-edge technology while taking care of the planet.