The IEA has released its annual review of Hungary's energy policy, stating that energy efficiency needs to be central in the coming years for the European country to reach its net zero targets.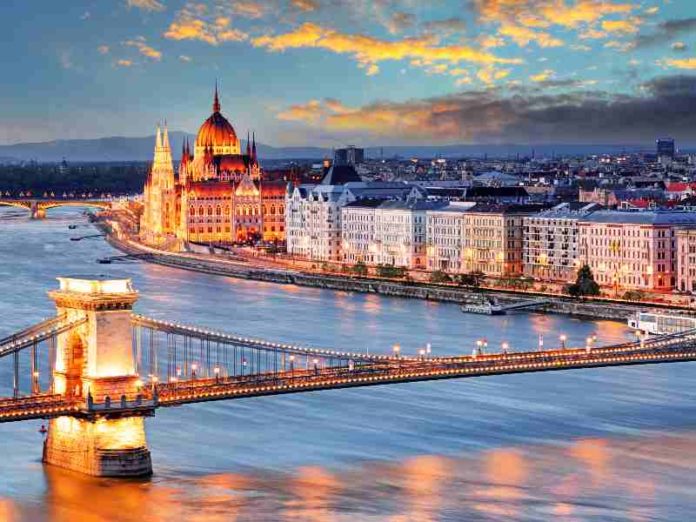 Budapest. Image:123RF.com

The Hungary 2022 Energy Policy Review states how Hungary has significantly increased its climate ambitions since the last review. They have legislated a carbon neutrality goal for 2050, adopted a long-term strategy and advanced the phase-out of coal by 2025 among other key indicators.
The major priorities for Hungary's climate and energy policies relate to energy security, reducing fossil fuel use and keeping energy prices affordable.
The review provides key recommendations to the government of Hungary to help address key energy policy challenges, such as low levels of energy efficiency progress (buildings, transport), regulated energy prices and the need for increased resources to deliver the transition.
Their key recommendations include:
• In line with the REPowerEU, the net zero target and Fit for 55 package, adopt increased ambitions on energy efficiency, renewables and low-carbon technologies
• Place energy efficiency at the centre of energy policy making by creating a dedicated body for the implementation of efficiency policies
• To strengthen security of supply, prioritise investments in energy efficiency and domestic low-carbon energy sources by removing all barriers to the roll-out of renewable electricity and its system integration through increased energy storage and demand response
• Review the regulatory framework to increase energy market competition, ensure a level playing field for market participants, strengthen the position of consumers, and open markets for new investors and services
Energy efficiency efforts in Hungary are key
According to the report, the country's efficiency efforts have not been able to decouple energy demand from economic growth, notably in transport and industry.
Experiences in other IEA countries show that energy efficiency not only brings substantial resource savings and security benefits, but also contributes to other targets such as improving health indicators and overall quality of life, creating employment opportunities and supporting innovation.
The government has divided responsibilities for energy efficiency policy design, funding, implementation and monitoring and evaluation among different government institutions and other responsible entities. Across ministries, governmental institutions and nongovernmental organisations, as implementing authorities, the key challenge is often the lack of skilled professionals.
To bridge this gap, the government should support the administrative realignment of energy efficiency responsibilities through, for example, the creation of a dedicated energy efficiency agency that would bundle the available technical skills and financial measures and facilitate access to energy efficiency programmes. Such an agency could work with local authorities to support them in the technically complex implementation of multi-year deep renovation projects.
Household retail prices for electricity and natural gas have long been capped in Hungary, with the objective to keep prices for households affordable and to avoid exposing households to price volatility. However, such regulated energy prices are available to all household consumers and small businesses, not only vulnerable ones, and as such hamper decarbonisation efforts, consumer choice and retail competition. The electricity and gas price regulations are planned to be reviewed, taking into account the tools published in the European Commission's Communication of 23 March 2022.
The regulatory framework needs to be revised to reach the highest possible retail market liberalisation in gas and electricity, including the elimination of administratively determined end-user prices.
Protection measures should focus on vulnerable customers and less well-off households as part of social policy rather than energy policy. In July 2022, the government decided to deregulate gas and electricity retail prices for households with consumption above average levels and increase them towards market prices.
"Prioritising energy efficiency and renewables is a pragmatic approach that aligns with Hungary's energy and climate goals in the short term and the long term. It can avoid increases in both fossil fuel imports and emissions," stated IEA executive director Fatih Birol as the IEA released the report.