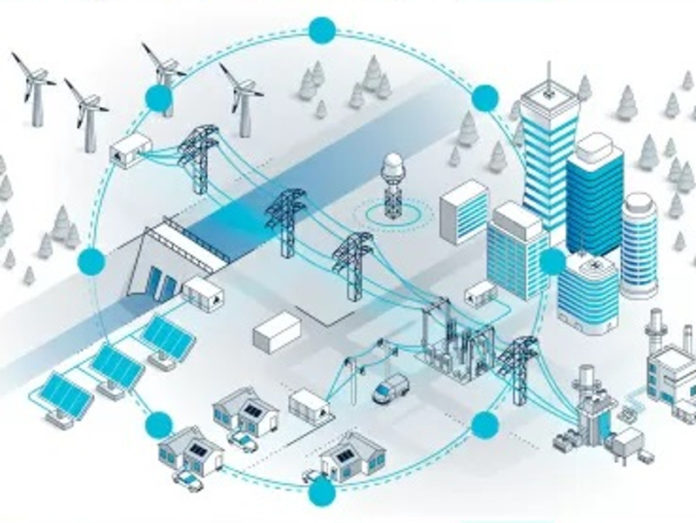 GE Digital has launched GridOS as an end-to-end software portfolio to modernise and transform electricity grids for the future.
The GridOS portfolio comprises a platform and application suite with new software tools that are being delivered with cloud service and system integrator partner ecosystems, a GE Digital statement reads.
GridOS integrates energy data, network modelling, and AI and machine learning-driven analytics to power a suite of intelligent applications developed by GE, utilities and other partners.
Features of the platform include a 'zero trust' grid security model to protect resources from inside and outside threats and a federated grid data fabric with a common transmission and distribution model to enable a grid digital twin.
The suite of intelligent grid applications will evolve for proactive and automated grid management while a hybrid cloud architecture enables deployment and scaling of applications where they are needed, either on-site or in a hybrid environment.
"Electric grids worldwide have grown immensely complex in recent years, and as complexity has increased so have reliability risks," said Mahesh Sudhakaran, General Manager for Grid Software at GE Digital.
"Given the crucial role that grid modernisation plays in the energy transition, we need advanced software solutions designed for grid orchestration to move faster and address risks to avoid becoming a bottleneck for the clean energy future."
Partner ecosystem
The partner ecosystem, which is set to grow, includes so far AWS as cloud provider and Accenture and Infosys among others as system integrators – each of whom are able to bring unique strengths and resources to the development and implementation of new applications for critical utility use cases.
The GridOS platform and application suite supports GE Digital's current grid operations portfolio that includes electric grid GIS for modelling, mapping and design, AEMS for transmission and market management operations, ADMS for distribution network operations and DERMs for forecasting and management.
Users of GE Grid's software applications include National Grid in the US and National Grid ESO in UK, as well as Vector in New Zealand, which has deployed the ADMS on AWS Outposts.
"Automating deployment and testing of critical software is one of the keys to our success," said Shailesh Manga, Chief Digital Officer of Vector Limited.
"[Software combined with cloud capabilities] is allowing us to rethink the way we deploy and scale software across our service area, and even how we could potentially standardise these services and offer this capability to other utilities."