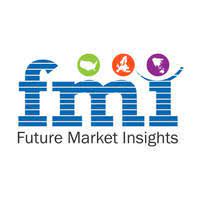 As per a recent global study on Generator Sales Market by Future Market Insights, the industry is expected to reach US$ 28.6 billion in 2027, up from US$ 21.6 billion in 2022, with a CAGR of 5.8% over the forecast period.
Generator sales and service systems are in high demand due to the continually developing industrial sector.
The growing demand for consistent and dependable power from a wide range of end-users, including residential generator market, IT/telecom, healthcare, utility and power generation, marine, chemical, oil & gas, mining, and construction, can be contributed to the rise of the demand for generator sales.
The rapid advancement of the industry has resulted in an increase in electricity. Generators have become an essential piece of industrial and household equipment due to the need for uninterrupted energy consumption and peak and continuous power requirements. Growing urbanization and increasing infrastructure costs are expected to boost the generator sales market size.
Increasing investments in constructing new sophisticated industrial sector establishments, as well as upgrading existing ones, are likely to propel this market forward.
Additionally, the generator sales and installation are boosted by rising national building investment in energy-efficient infrastructure. For example, the United States Census Bureau reported in August 2020 that spending on public buildings in the United States totalled US$ 353.3 billion in June 2020, up from US$ 332.8 billion in 2019. This is projected to boost the U.S generator market size.
Clean energy utilization is increasing, which could stifle the adoption of generator sales. Clean energy deployment targets set by a number of regional governments and organizations to reduce greenhouse gas emissions could stifle the generator industry. Different countries are required to follow strict regulations in order to integrate low-carbon generation technologies and reduce their carbon footprint.
This could hamper the potential growth of generator manufacturers around the world. Furthermore, increasing spending to modernize grid infrastructure and enhance transmission and distribution (T&D) lines may cause some product acceptance issues.
Key Takeaways
· Owing to its widespread use in the manufacturing, healthcare, oil and gas, maritime, and IT/telecom sectors, the diesel generator market is predicted to have the greatest segment share by 2027.
· As per the generator sales market trends, diesel and gas generators are in a significant market among industrial end-users, mainly in developing nations. Supportive government initiatives for the development of industries in numerous countries such as China, Brazil, and India are the main drivers of the market.
· Due to numerous economies in transition, Asia Pacific is expected to hold the largest global generator sales market share in terms of revenue in 2020, with a value of USD 7.91 billion.
· North America will have strong generator sales increase from 2021 to 2028, owing to increased private and public expenditures in the integration of advanced verticals in the United States and Canada.
· The below75 kVA power rating segment will benefit from the rapid construction of residential and commercial infrastructure in rural places.
"In the Asia Pacific, the rapidly growing data centre industry will continue to drive demand for the diesel generator market. The demand for generator sales is likely to rise as data centre investments rise, particularly in China, Australia, Japan, and Singapore."
Competitive Landscape
Many product makers have been observed delivering units with varying power rating applications at the worldwide and regional levels, according to the industry.
Numerous small and major players with well-established production lines have entered the generator sales and service market to meet the needs of various end-user industries. In addition, corporations are constantly concentrating on combining with other significant players in order to improve their position and define the competitive environment.
Some of the major key players in the generator sales market include Rolls-Royce, Wacker Neuson, Atlas Copco, Cummins Inc., Inmesol S.L.U., Caterpillar Inc., Kohler-SDMO, and Zwart Techniek, among many others.
Moser Energy Systems, a maker of natural gas generators, announced cooperation with Cummins Inc., a manufacturer, and supplier of filtration, engines, and electricity generating equipment, in September 2020. The goal of this collaboration is to construct a Moser CRC400 generator based on Cummins' natural gas G Drive 19–liter engine with a rich burn which will increase the demand for generator sales globally.
Caterpillar Inc., a renowned construction machinery and equipment firm installed a Cat D350 GC standby diesel generator set at Tennessee Aquarium in the United States in October 2020. The generator will provide backup power to the facility's aquatic facilities.