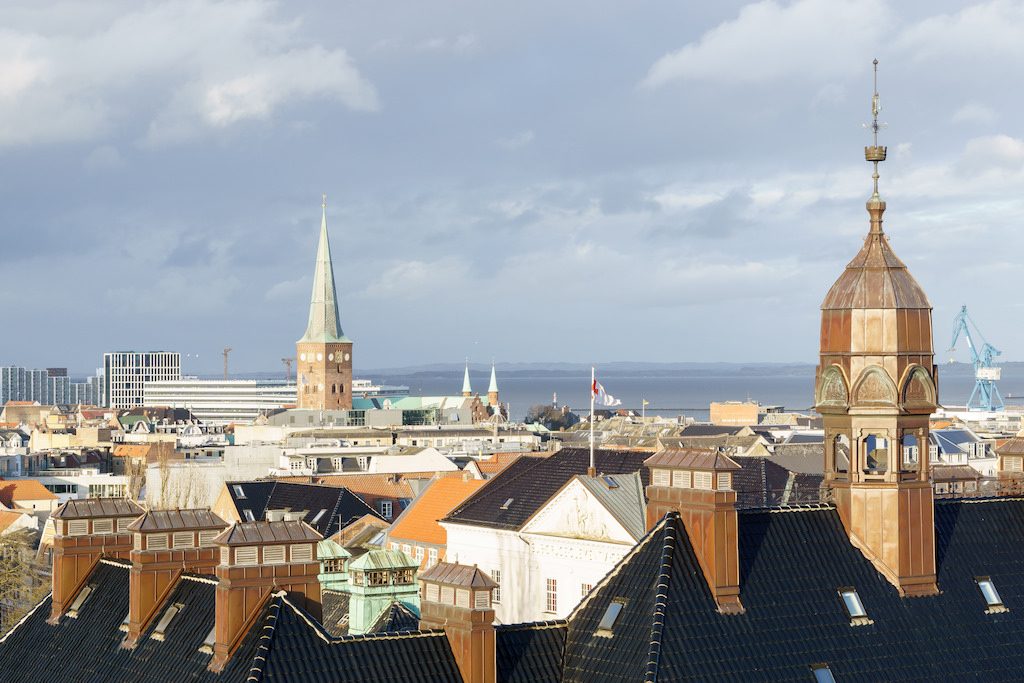 City view over Aarhus, Denmark (source: flickr/ User:Colin, creative commons)
Danish geothermal heating company Innargi has announced the location of the first two of the planned seven geothermal heating plants to be built in Aarhus, Denmark. Test drilling for the sites is expected to begin in autumn 2023.
The first geothermal heating plant will be at Skejbyvej 450A. right next to Kredsløb's interchange station. This plant is expected to be completed by 2025. The second heating plant, located at Sumatravej 11 in the Port of Aarhus, is then expected to be completed by 2027.


Locations of planned geothermal heating plants in Aarhus, Denmark (source: Kredsløb)
The entire geothermal heating project is expected to be operation by 2029. When all seven geothermal heating plants are established, it will constitute the EU's largest geothermal district heating project and will supply approximately 20% of the district heating demand, corresponding to about 36,000 customers.
Drilling is expected to last between 2 to 4 months. During this time, increased traffic and noise around the drilling sites are expected. However, the companies have committed to doing what they can to minimize the inconvenience caused by the operations.
"Geothermal is a form of energy with huge potential. It is a stable source of climate-friendly and environmentally friendly district heating for businesses and residents in Aarhus. We have been doing desk work ever since we entered into the agreement with Kredsløb, but now the construction process begins, and everyone in Aarhus can follow how the work is progressing," said Innargi Project Director Søren Christian Børsmos.
The project is being developed by Innargi in collaboration with district heating company Kredsløb. In late 2022, the project achieved a significant milestone with the approval in principle of the Magistrate of Aarhus.