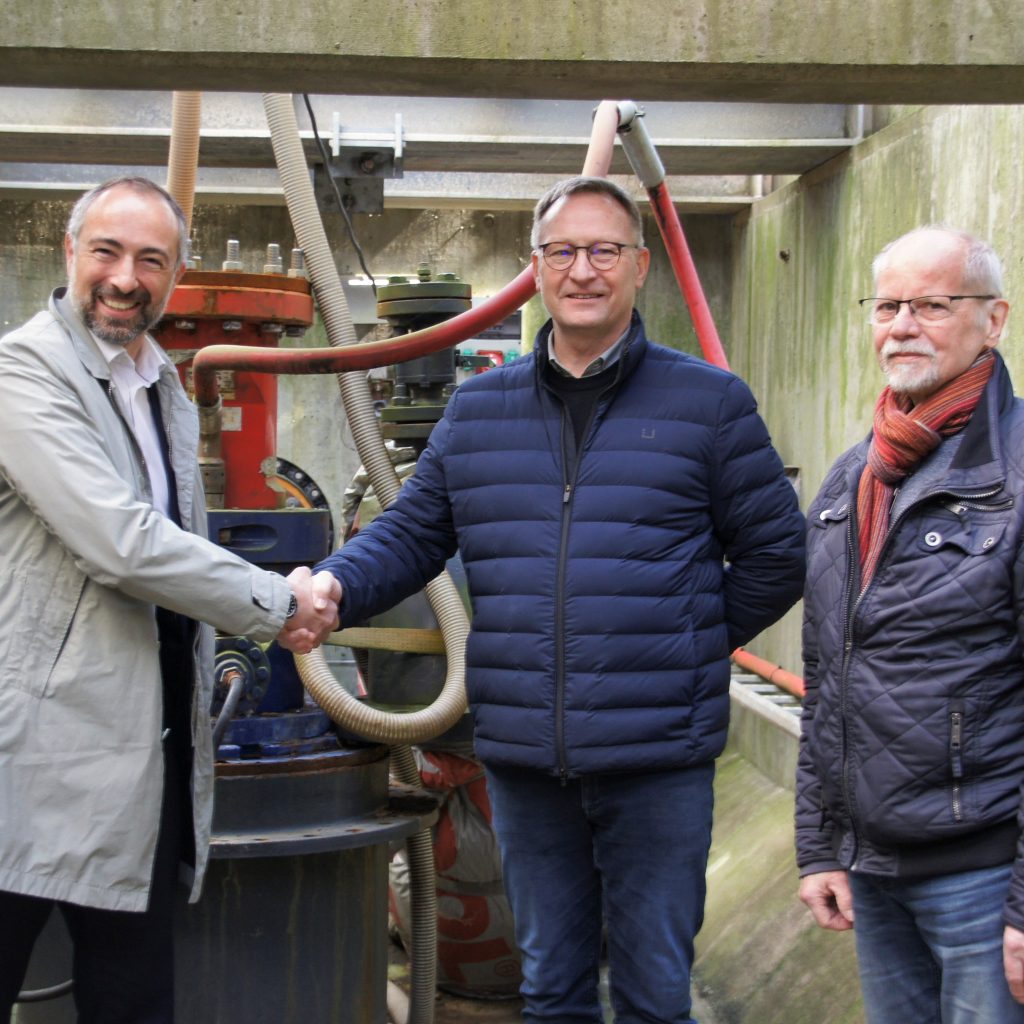 Sønderborg Varme and Innargi sign agreement on geothermal heating (source: Innargi)
Danish geothermal developer Innargi A/S has entered into an agreement with Sønderborg Varme A/S to investigate the potential for establishing 1 to 2 geothermal heating plants with a capacity of 17 to 34 MW in the town of Sønderborg in Denmark.
The parties involved expect that it will take about half a year to determine the commercial circumstances and an additional half a year to analyse the local conditions before the actual drilling and construction can begin. At best, the heat can be delivered to the district heating network at the end of 2026 or beginning of 2027.
Sønderborg Varme had already previously put up a geothermal heating plant in collaboration with DONG Energy back in 2013. However, the plant had to taken out of commission after running into issues related with the reinjection of fluids back into the subsurface. Erik Wolff, Manager at Sønderborg Varme, stated that although unfortunate, the old project still confirmed that there was geothermal potential underneath Sønderborg.
There is a tremendous opportunity for the expansion of the district heating network in Sønderborg. During the last few years, the district heating companies in Augustenborg and Gråsten have merged with Sønderborg Varme. Over the next 3 to 4 years, Sønderborg Varme expects an addition of 50,000 MWh per year of potential expansion. This is the main justification for geothermal investigation, along with the vision for carbon-neutral district heating.
"We estimate a good potential for geothermal heating in Sønderborg and we look forward to developing this project in collaboration with Sønderborg Varme. We actually expect to build new plants, as we use a different technology compared to the old plant – both above and beneath the ground," stated Innargi CEO Samir Abboud.
"Geothermal energy is a renewable energy source that is energy efficient and delivers 24/7, year-round – Also when the sun doesn't shine or the wind doesn't blow. With the competence and business model from Innargi, we have an opportunity to utilise this energy source anew without having to shoulder the subsurface risk," added Sønderborg Varme Manager Erik Wolff.
Sønderborg is the latest addition to a rapidly growing portfolio of geothermal district heating projects of Innargi in Denmark. Innargi currently has ongoing projects in Aarhus, Copenhagen, Skanderborg and Hørning, and Holbaek.