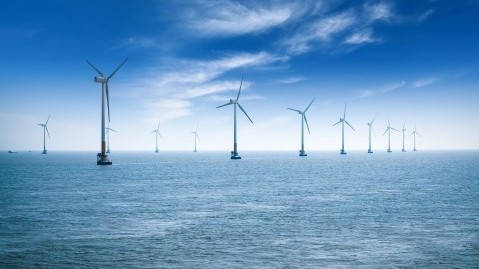 It will be used for its offshore wind investment in the UK.
Tenaga Nasional Berhad (TNB) completed a EUR72m refinance package with two major lenders in the UK last December through its subsidiary Vantage RE for its offshore wind investment in the European country.
In a statement, TNB said the financing facility related to its offshore wind investment in Blythe Offshore Demonstrator Limited (BODL) feature a 15-year tenure. It was secured with Mizuho Bank Ltd and National Westminster Bank Plc.
"This refinancing allows us to unlock our renewables portfolio value through further optimisation of the existing capital structure and has demonstrated confidence in Vantage RE's capabilities in the UK RE market," said TNB President and CEO Dato' Indera Ir. Baharin Din.
The CEO added that net proceeds will be recycled to finance the company's RE growth in Europe.
BODL owns a 41.5-megawatt offshore wind farm on the northeast coast of England in partnership with EDF Renewables. Vantage RE holds a 49% stake in the company following the acquisition in October 2021.
This is Vantage RE's second refinancing in 2022, following the EUR75m refinancing for its 365MW solar portfolio in Vantage Solar UK. Its asset portfolio includes solar, onshore and onshore wind assets with a total generation capacity of 530MW. A 102MW solar farm is under construction and is expected to operate in the first quarter of 2024.