Mele Kyari, the Group Chief Executive Officer of the Nigerian National Petroleum Company (NNPC) Limited, has said that the country can achieve a 2.2 million barrels per day crude oil production output in 2023.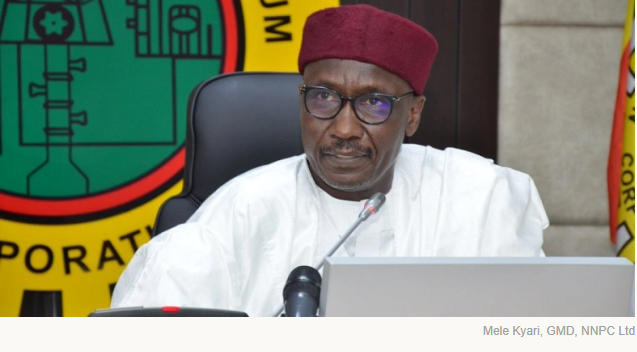 He stated this during the 13th Global United Arab Emirates (UAE) Energy Forum 2023, which was held virtually on Wednesday, January 11.
"For us, we see a trajectory of restoring production including condensates within the year. We believe we can hit a target of 2.2 mb/d but our budget target is 1.8 mb/d, but we know that it is practical to do 2.2 mb/d within 2023," he said.
How to get to that point: Nairametrics recently reported that for Nigeria to achieve the 1.69 million barrels per day benchmark in the 2023 budget, the government and all stakeholders need to work together to tackle the issues of crude oil theft and low investments.
Tola Adeyemi, the Regional Senior Partner (Nigeria and West Africa) at KPMG stated this on Tuesday, January 10 while presenting the KPMG Budget Day programme on Arise TV.
He stressed that the two-pronged solutions are key and should be addressed by both the outgoing and incoming administrations.
Fuel supply in Nigeria: Meanwhile, Kyari also addressed the fuel scarcity issue, saying that the NNPC is working towards ensuring the delivery of petroleum products in the country. He stated further that the NNPC has the sufficient cash flow to support product delivery. He said the NNPC does not see any challenge in delivering products to the country. He said:
"Our relationship with the government today in terms of fuel supply is commercial. There is a service level agreement between us to supply fuel and sell at the price that the policy decision of the government stipulates. It is not a problem for us as a corporate entity."
For the record: Nairametrics previously reported that Nigerians are buying fuel from filling stations for varying prices that are way above the official price of N180 per litre.
In the report, it was highlighted that since Q4 2022, fuel has sold for N450 per litre in Uyo, Akwa Ibom state, N300 per litre in Benin, Edo state, N350 per litre in Calabar, Cross River state, and as high as N500 per litre in Port Harcourt, Rivers state.