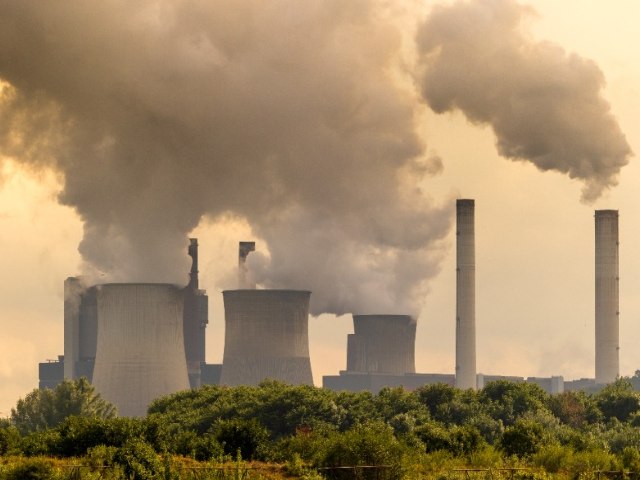 Brown coal power plant. Image by jvdwolf on 123rf
"If coal plants run in line with their economic lifetimes, even if we don't add a single coal plant, we will exceed the 1.5 degree target."
So said IEA executive director Fatih Birol at the launch of the new report, Coal in Net Zero Transitions: Strategies for Rapid, Secure and People-Centred Change.
The report calls for a halt to approvals for new unabated coal‐fired power plants and immediate policy action to mobilise financing for clean energy alternatives to coal. This would allow a quick shift away from coal thereby avoiding the severe impacts of climate change.
The new IEA special report provides an analysis of what it would take to bring down global coal emissions rapidly enough to meet international climate goals.
According to the report, the overwhelming majority of current global coal consumption occurs in countries that have pledged to achieve net zero emissions. However, far from declining, global coal demand has been stable at near record highs for the past decade.
If nothing is done, emissions from existing coal assets would, by themselves, tip the world across the 1.5°C limit.
"Over 95% of the world's coal consumption is taking place in countries that have committed to reducing their emissions to net zero," said IEA Executive Director Fatih Birol. "But while there is encouraging momentum towards expanding clean energy in many governments' policy responses to the current energy crisis, a major unresolved problem is how to deal with the massive amount of existing coal assets worldwide."
"Coal is both the single biggest source of CO2 emissions from energy and the single biggest source of electricity generation worldwide, which highlights the harm it is doing to our climate and the huge challenge of replacing it rapidly while ensuring energy security," Dr Birol said.
Today, there are around 9 000 coal-fired power plants around the world, representing 2 185 gigawatts of capacity. Their age profile varies widely by region, from an average of over 40 years in the United States to less than 15 years in developing economies in Asia.
Industrial facilities using coal are similarly long lived, with investment decisions set to be made this decade that, to a large degree, will shape the outlook for coal use in heavy industry for decades to come.

The new IEA Coal Transition Exposure Index highlights the countries where coal dependencies are high and transitions likely to be most challenging: Indonesia, Mongolia, China, Viet Nam, India and South Africa stand out. Image credit: IEA
Recommendations to reduce coal
The new report includes the following recommendations to reduce coal:
An important condition to reduce coal emissions is to stop approving new unabated coal‐fired power plants – An immediate halt to approvals for new unabated coal‐fired power plants is a key milestone in the net zero emissions scenario. Stepping up policy and financial support for cost‐competitive clean sources of generation, including international climate finance, is essential to close off avenues for continued growth in coal‐fired capacity.
Giving governments confidence that they can forego new investments in coal‐fired plants, and retire old plants, will require scaling up replacements not only for the electricity that coal plants produce, but also the system services they provide – A portfolio of options is required to deliver the flexibility that power systems increasingly need to ensure electricity security, and which today is provided in part by coal‐fired power plants.
CCUS technologies open important potential to mitigate emissions from coal use in both power and industry – There are only five coal‐based CCUS projects in operation, but another 23 are currently under development. If all of these projects are developed, they would capture around an additional 35 million tonnes (Mt) CO2 each year by 2030.
Comprehensive energy transitions can ensure affordability for consumers – Replacing coal‐fired power plants with cost‐competitive renewable technologies allows average system costs per unit of electricity to fall from 2021 to 2050, both in advanced economies and in emerging markets and developing economies.
The IEA's report emphasises the need for governments to provide incentives for asset owners to adapt to the transition.
However, favourable economics for clean electricity generation on their own will not be enough to secure a rapid transition away from coal for power generation.
Coal plants are often shielded from market competition, according to the report. Where low-cost financing is the norm, the weighted average cost of capital of coal plant owners and operators is around 7%.
Refinancing to bring this down by 3% would accelerate the point at which owners recoup their initial investment, clearing a path for one-third of the global coal fleet to be retired within ten years.
Besides the right financial landscape, the IEA also suggests international collaboration, public financial support and well-designed approaches that incorporate the need for people-centred transitions will be essential in the move away from unabated coal.