The UK's next Prime Minister Rishi Sunak has been urged to throw his support behind renewable energy and re-examine recent Conservative Party policy that risks "undermining confidence" in the sector.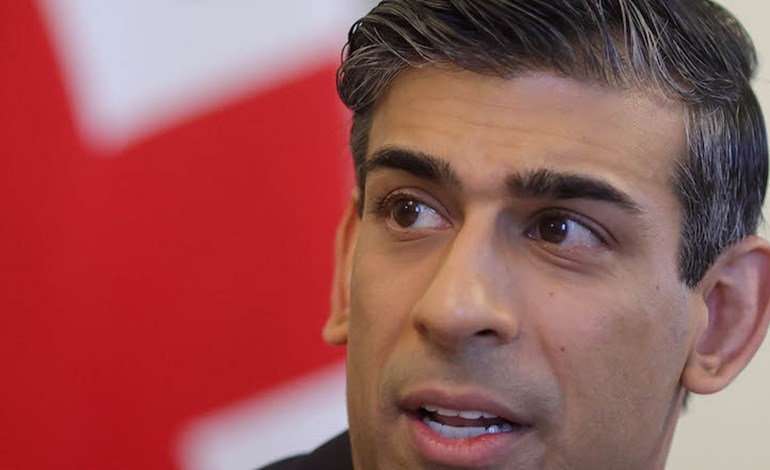 [Image: UK Government]

Sunak was today (24 October) selected to become the UK's next leader having won the backing of his party following Liz Truss' decision to resign last week.
RenewableUK chief executive Dan McGrail said the new government should "reassess some of the Conservatives' recent measures which risk undermining confidence among investors, such as the energy price cap which could skew investment towards fossil fuels".
"We need a wide range of power sources to get us to net zero as fast as possible, including floating wind, tidal energy and green hydrogen – and the UK is a world leader in all of these technologies," he added.
The trade group called on Sunak to "pull out all the stops" to quadruple offshore wind capacity by 2030 as his government considers ways to cut energy bills and improve energy security.
"We're also urging the new Prime Minister to maintain the Conservatives' commitment to lifting the block on onshore wind in England, as it has the support of over 70% of the public and over 80% of Conservative voters," McGrail said.
Sunak stated during a previous leadership campaign earlier this year that he would scrap plans to relax a de facto ban on onshore wind in England should he be appointed PM.
Just last month, former Chancellor Kwasi Kwarteng committed to easing the planning restrictions that have blocked onshore wind developments in the country since 2015.
McGrail continued: "We need to see a reform of our system of clean power auctions to increase the volume of new capacity we secure each year.
"And we need a new remit for Ofgem so that it can start investing in vital new grid infrastructure ahead of time so that we can reach net zero as fast as possible."