This week's iteration of Smart Energy Finances looks to partnerships and sustainability bonds announced under the Enel umbrella.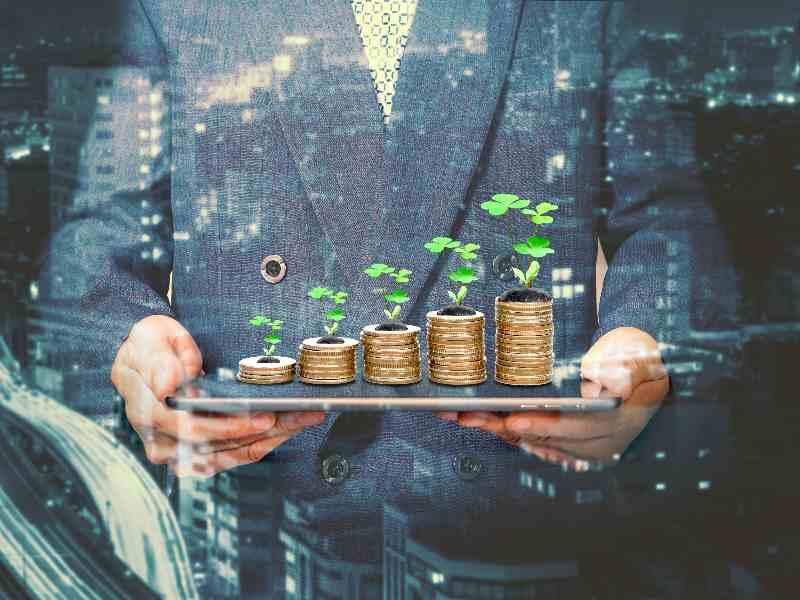 Image: 123rf
In particular, Gridspertise has joined an international alliance of power communication companies in smart grid applications to expand their smart tech portfolio, while Enel Finance International has successfully issued a €1 billion ($999.4 million) sustainability-linked bond for institutional investors.
Additionally, a new clean growth fund has opened in the UK for established businesses and projects while an Artificial Intelligence company raises funds to enhance its presence in the renewables market.
Gridspertise joins G3-PLC, expands tech portfolio
Enel Group subsidiary Gridspertise has announced its joining of the G3-PLC Alliance as an executive member.
Membership with G3-PLC, an alliance for powerline communication in smart grid applications, enables Gridspertise to join the alliance's international stakeholders and integrate G3-PLC technology smart metering solutions in its portfolio.
According to G3-PLC, Gridspertise – which partners with DSOs to help advance power distribution networks – counts a significant intellectual property portfolio of solutions, including smart metering devices based on PLC+RF technologies. Their partnership will thus allow the company to develop new solutions and assist with the complexity of the evolving electricity grid.
"Being an executive member of the G3-PLC Alliance enables us to include G3-PLC technology in our portfolio to tackle the needs of DSOs in different geographies and actively shape the future of G3-PLC technology by contributing to the development of innovative functionalities to meet the evolving needs of DSOs and electricity end-customers."
As Gridspertise strategically expands its portfolio with such assets, parent company Enel announced a few days later the successful launch of Enel Finance International's (EFI's) €1 billion ($999.4 million) sustainability-linked bond for institutional investors.
Enel Finance International's €1bn sustainability bond
The new issue is linked to the achievement of Enel's sustainable objective relating to the reduction of direct scope 1 greenhouse gas emissions.
Alberto De Paoli, Enel CFO, stated on the bond: "Today we have launched yet another highly successful bond issuance, which demonstrates once again how truly sustainable business models are sought after by the market, even in challenging times like the ones we are currently experiencing.
The bond was roughly 2.4 times oversubscribed, with total orders of approximately €2.4 billion ($2.4 billion). Proceeds from the issue are expected to be used by Enel Finance International to fund the Group's ordinary financing needs.
The bond is linked to KPIs related to the intensity of direct greenhouse gas emissions and the achievement of a Sustainability Performance Target (SPT) equal to or less than 140gCO2eq/kWh on December 31, 2024.
The issuance is structured as a single tranche of €1 billion paying a rate of 3.875% maturing on March 9, 2029. The issue price has been set at 99.630% and the effective yield at maturity is equal to 3.944%. The settlement date for the issue is on September 9, 2022.
The interest rate will remain unchanged to maturity, subject to the achievement of an SPT equal to or lower than 140gCO2eq/kWh at December 31st, 2024.
The bond issue was supported by a syndicate of banks, with BNP Paribas, BPER, Commerzbank, Goldman Sachs, IMI – Intesa Sanpaolo, J.P. Morgan, Mediobanca, Morgan Stanley, Unicreditacting as joint-bookrunners.
Jungle AI raises €5mn to deploy tech in renewable energy
Jungle, a Dutch Artificial Intelligence (AI) company, has closed a €5 million ($5 million) Series A funding round to accelerate their tech deployment in the renewable energy and industrial sectors.
The company's technology is used by owners and operators of wind farms, solar farms and manufacturing lines to identify and resolve underperformance, allowing them to improve production. In the renewables sector, this means enabling already installed wind turbines and solar panels to increase electricity generation.
According to the AI company, their product, Canopy, creates a deep understanding of machine performance and component health by detecting impending failures ahead of time and underperformance issues, such as curtailment and component misalignment.
This allows customers to increase the availability, output and lifetime of their assets. Jungle also offers inter- and intraday power forecasting tailored to the specifics of the wind- and solar farms of its customers.
The round was led by SHIFT Invest, complemented by Rocks International Group, EDP Ventures, Gorilla Growth Capital and Future Energy Ventures.
Clean Growth Innovation Fund
Through its partnership with Innovate UK, EQUANS has established the 'Clean Growth Innovation Fund', which provides between £100,000 ($115,114) and £1 million ($1.2 million) funding for innovative projects that help accelerate the UK's progress towards Net Zero by 2050.
This initiative runs from 2019 to 2023 and will provide up to £4 million ($4.6 million) of funding to UK-based pioneering small and medium-sized enterprises (SMEs) that can support the energy, digital and industrial transitions through the development of disruptive technologies, services and business models.
The funding comes courtesy of Innovate UK – the country's innovation agency providing money and support to organisations to make new products and services – and EQUANs, which supports businesses, communities and the public sector with developing low-carbon energy solutions.
In addition to funding, EQUANS can provide companies with access to new markets, including a broad customer base across 17 countries.
Applicants for the funding must be a UK-registered SME business with an established presence in the UK. The project being proposed for funding should be completed by June 2024 and relate to either a feasibility study or industrial research – but not experimental development.
It is anticipated that most of the funding will go to projects that are at Technology Readiness Levels (TRLs) 3-5, though innovative business models or novel integrations of more mature technologies may also be fundable.
This partnership is, according to EQUANs, the first of its kind, demonstrating the benefits of private-public sector collaboration to overcome key challenges associated with achieving Net Zero by 2050 in the UK. It will also help EQUANS' customers to achieve their goals of reaching Net Zero.