Energy company INEOS has renewed its offer to the UK government and new Prime Minister Liz Truss to drill a shale gas test well in the UK.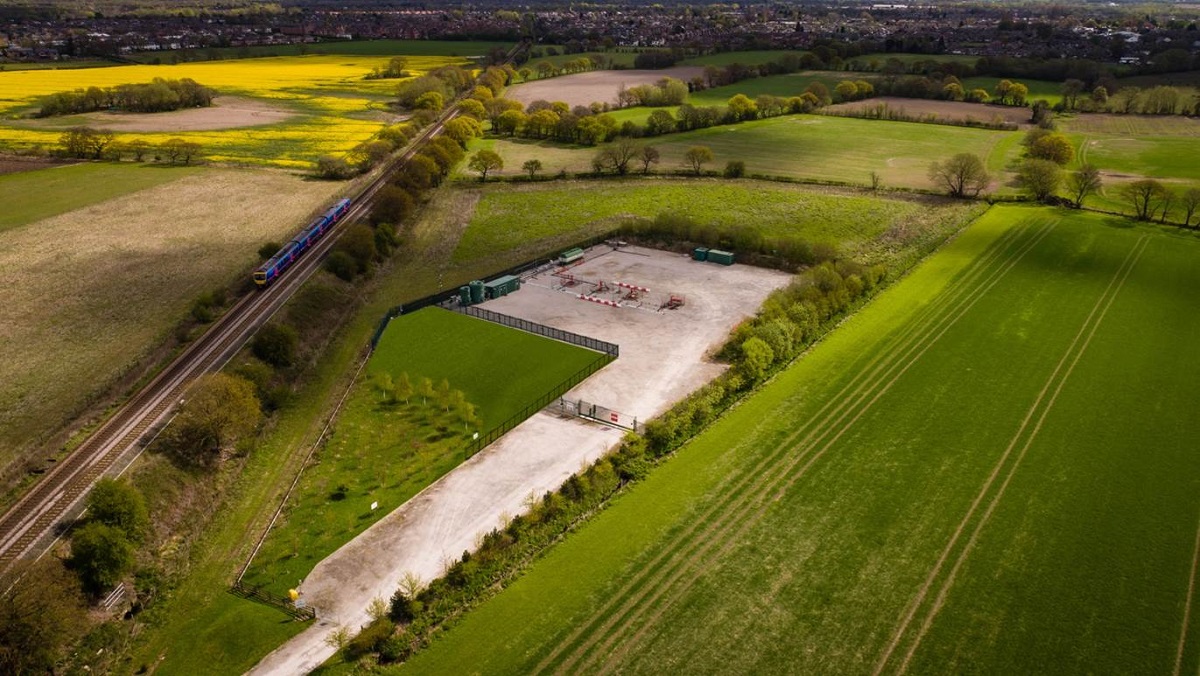 The Doe Green proposed fracking site in the UK.

The offer comes after Truss today (Thursday) overturned a UK ban on fracking which has been in place since 2019 following concerns that the process caused earth tremors.
Truss said that extracting shale gas – a process which involves blasting deep-underground shale rock with jets of high-power water – would help increase the UK's energy independence.
INEOS had hoped to commence exploratory shale gas work at a site in Doe Green, Warrington, in the northwest of England, before the fracking ban was introduced.
Following Truss's remarks, INEOS Director Tom Crotty said: "Shale has helped transform the energy landscape and the local communities in the US. The US is well protected against the energy crisis as it is making the most of its natural resources.
"It can do the same here in the UK. We have promised to invest the first 6% of the value of the gas back into the local communities. It goes without saying that the government would also have an increased tax take."
Crotty added that he believed INEOS "has proved it is committed to the energy transition through major investments in hydrogen and carbon capture & storage, however we and the industry knows that gas is and must be part of that transition".
"The country needs gas for at least the next 30 years. It is patently obvious that we should be using our own gas instead of shipping it in from abroad."
The lifting of the fracking moratorium was slammed by Georgia Whitaker, oil and gas campaigner for Greenpeace UK.
"Proposing fracking is less a solution to the UK's energy issues and more of an attempt to distract us from them," she said.
"It will not lower bills. It will not make us less dependent on volatile gas markets. It will not reduce our carbon emissions. It may well not work at all because the UK does not have the vast empty expanses of the USA."
She said before the fracking moratorium, "the industry had ten years of the government 'going all out for shale' and giving them all the support denied to onshore wind".
"In that time, the frackers produced no energy for the UK, but managed to create two holes in a muddy field, traffic, noise, earthquakes and enormous controversy.
"The manifesto promise on which this government was elected was that fracking would not happen unless the science changed, which it most emphatically has not. Communities who have this nonsense inflicted on them in the name of an out-of-date ideology will be wondering who their elected representatives are really representing."