Hydrogen-electric flight firm ZeroAvia has announced an investment deal with American Airlines that could see up to 100 ZeroAvia H2 engines ordered by American.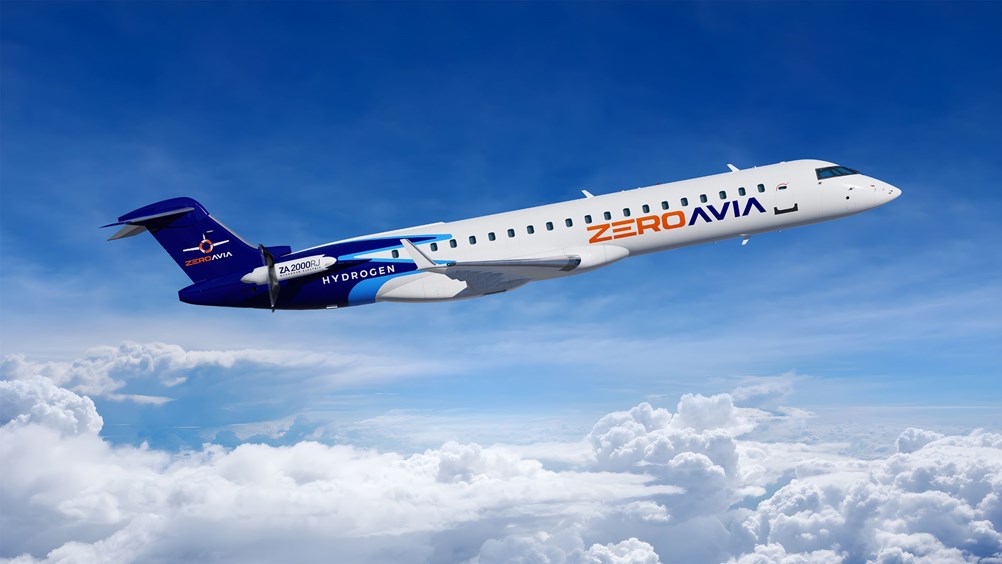 The ZA2000RJ engine could be powering regional aircraft by the end of this decade - ZeroAvia

Having carried out the UK's first hydrogen-powered flight in 2020, ZeroAvia is currently working towards type certification for its ZA2000-RJ powertrain, which the Anglo-American company claims could be powering regional aircraft by the end of the decade. That engine's predecessor – the 600kW ZA600 – was slated to undergo testing this summer in the UK using two customised Dornier-228 aircraft.
American Airlines operates the largest fleet of passenger aircraft in the world, much of it serving domestic short-haul flights between various US cities. Alongside solutions such as sustainable aviation fuel, hydrogen could also be a key technology in the airline's future operations, according to American.
"Our investment in ZeroAvia's emerging hydrogen-electric engine technology has the potential to play a key role in the future of sustainable aviation," said Derek Kerr, American's Chief Financial Officer.
"We are excited to contribute to this industry development and look forward to exploring how these engines can support the future of our airline as we build American Airlines to thrive forever."
ZeroAvia is one of the leaders in the hydrogen flight space, heading up the UK's HyFlyer II project to develop the first certifiable hydrogen-electric powertrain that can power airframes carrying up to 19 passengers. Earlier this year, ZeroAvia unveiled Europe's first landside-to-airside hydrogen pipeline at the company's hangar at Cotswold Airport. Having previously received funding from United Airlines, the American deal adds yet further weight to ZeroAvia's push towards commercial hydrogen aircraft.
"Having support from the world's largest airline is a strong indication of the progress we're making on the development of hydrogen-electric, zero-emission flight," said ZeroAvia Founder and CEO Val Miftakhov.
"We are focused on delivering sustainable travel, and are delighted that American, a visionary leader in the industry, sees ZeroAvia as a part of the future of aviation."