JERA Co. Inc. reported an JPY11b loss in the first quarter of the year, dropping by JPY 75.8b from the same quarter in 2021.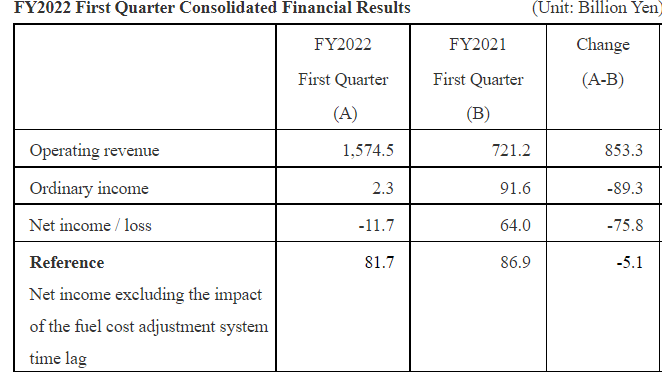 The company's operating revenue grew by 118.9% year-on-year to JPY1.574t due to increased sales by its fuel trading subsidiary, JERA Global attributed the loss to adjustments made to fuel costs.
"Despite increased JERAGM profit associated with fuel volume adjustments, net income/loss attributable to JERA was a loss of 11.7 billion yen as the result of losses due to the fuel cost adjustment system time lag," the company said in a statement.
Prior to excluding the impact of the fuel cost adjustment system time lag, the company posted a net income of JPY81.7b, reflecting a 5.9% drop from the same period last year.
"JERA has not yet established its consolidated financial forecast for FY2022 because the uncertain outlook for resource prices, foreign exchange rates, and electric power sales caused by factors such as the situation in Ukraine currently prevents a rational calculation of business performance," the company said.