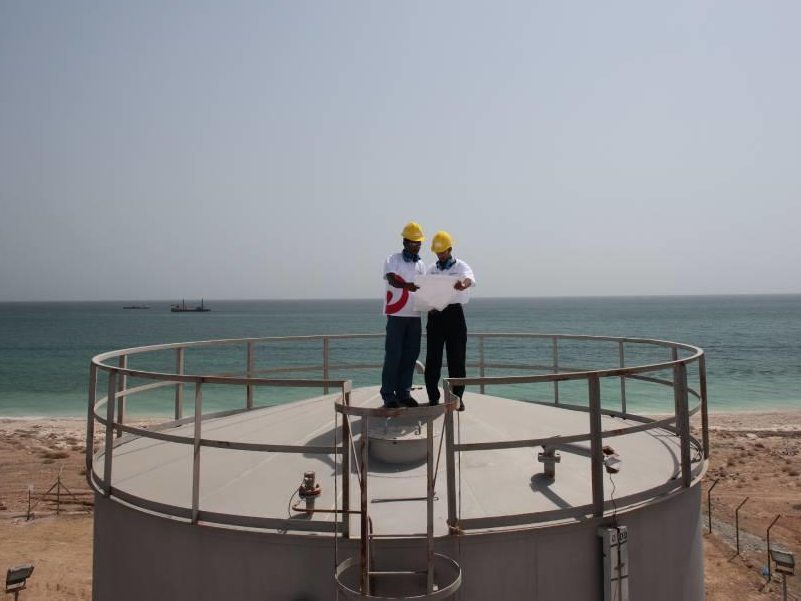 Image credit: Veolia

Energy management solutions provider Veolia and TotalEnergies are to build a solar photovoltaic plant at a desalination facility in Sur, Oman.
Veolia's Sharqiyah desalination plant supplies drinking water to more than 600,000 inhabitants of the Sharqiyah region.
The 17MWp solar project will cover an area of 130,000 square meters and provide over 30,000MWh of green electricity, more than a third of the desalination plant's daily consumption.
The plant will be equipped with more than 32,000 panels and will use the East-West tracker system to maximise energy production.
"We're happy to launch the construction of the solar plant on our desalination unit in the city of Sur, to be able to power it with the green electricity while drastically reducing its carbon footprint," said Veolia chief executive Estelle Brachlianoff.
While Veolia looks to increase energy efficiency across its desalination activities, TotalEnergies plans to use renewable energy to power the plant instead of fossil fuels.
The company's senior vice-president for renewables, Vincent Stoquart, said the project "is in line with our strategy to develop renewable energy in the Middle East and provide our customers with clean, reliable and affordable energy solutions".
"We are committed to helping Veolia decarbonize its operations, building on our strong track record of deploying renewable energy solutions at highly technical and complex sites."
Oman's National Energy Strategy plans to convert 30% of its electricity use to renewable sources by 2030.
The country has embarked on many projects in line with its goal, including a wind farm in Dhofar; two solar IPPs in Manah; 11 solar-diesel hybrid facilities; and the 'Sahim' initiative to install small-scale solar panels on residential and commercial buildings, among others.