China's first self-developed shallow-water subsea Xmas tree system was successfully put into operation in the Jinzhou waters of the Bohai Sea, China National Offshore Oil Corporation (CNOOC) announced on Sunday.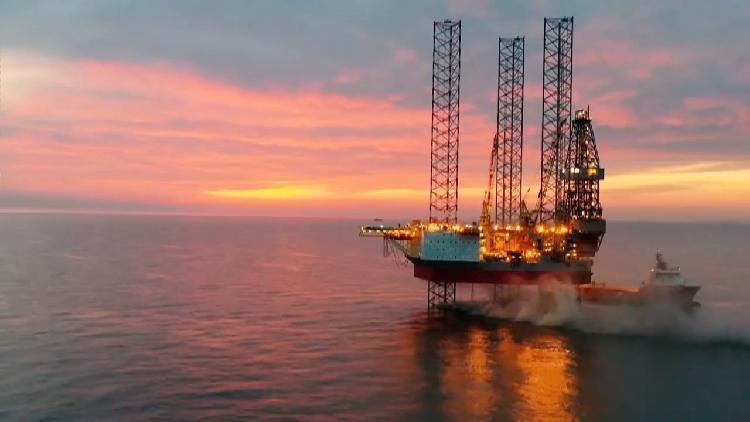 The natural gas buried more than 2,000 meters underground was stably transported through the Xmas tree system, and the daily gas output of a single well was 310,000 cubic meters, which can be used by 1,500 families for one year.
The subsea Xmas tree system is a piece of essential equipment for offshore oil and gas drilling and extraction. The system connects the deep-sea oil well with the transportation pipeline. It can control the volume of oil or gas well during extraction and conduct real-time monitoring.
The tree system is only 2.65 meters high and weighs 24.8 tonnes. Its height is reduced by nearly 25 percent, and its weight is cut by 35 percent compared with the conventional subsea Xmas tree system.
Unlike the platforms on the sea, the subsea Xmas tree system can effectively develop oil and gas resources without affecting shipping and other demands for the sea, said Yu Guimin, deputy general manager of the Tianjin Branch of the CNOOC.