Triangle Energy has established a new export route for oil from its mature Cliff Head shallow-water oilfield in the Perth basin offshore Western Australia that will see volumes being shipped thousands of miles away while enabling commercial output to continue at the field, which has been producing for more than 15 years.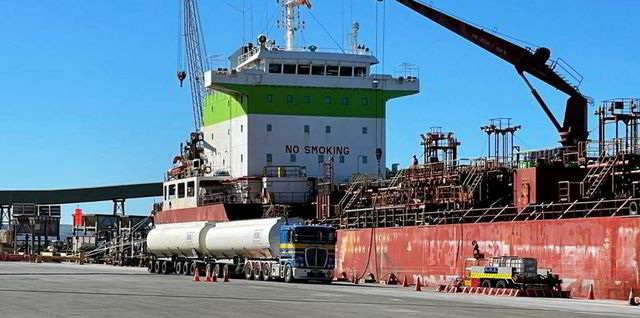 Triangle is now exporting Cliff Head's oil via the Port of Geraldton in Australia, from where a chartered tanker will deliver volumes for sale at a refinery in Singapore.
The operator recently completed the first loadout of 24,500 barrels of crude from its refurbished and expanded storage tanks at the Arrowsmith stabilisation plant onto the chartered tanker AB Paloma at the Port of Geraldton.
After a further 25,000 to 30,000 barrels of oil are produced at Cliff Head, then trucked to the port for loading, the tanker will head with its maiden cargo to Singapore.
CCS plans
The new export route will now enable the continuation of oil production from both Cliff Head and other Perth Basin producers.
It will also help the Cliff Head joint venture continue to progress plans for alignment on the future utilisation of the field's facilities, which partners Triangle and Pilot Energy intend to convert into a carbon capture and storage (CCS) scheme once economic oil production ends.
The Cliff Head field is expected to increase production in late August when the CH10 well workover is completed.
This workover will resume in late July when the long lead items, specifically the electric submersible pump, arrive in Australia.
These long lead items were bought using funds from the capital raised in May.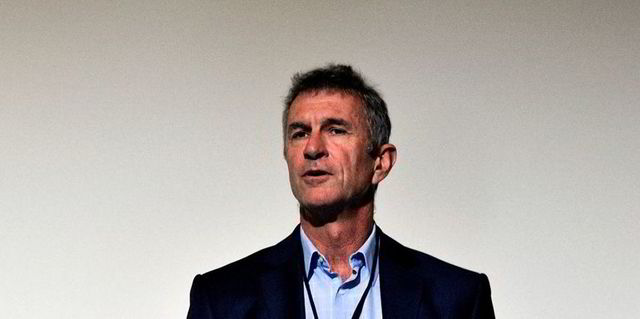 Looking ahead: Triangle managing director Conrad Todd Photo: JOSH LEWIS/UPSTREAM
"This is an exciting time and a major turning point for the Cliff Head Joint Venture," said Triangle managing director Conrad Todd.
"The completion of the first export run for Cliff Head oil through the Port of Geraldton ensures that we will continue exporting and selling the oil produced from the Cliff Head field for the foreseeable future as we progress plans on the future utilisation of the Cliff Head facilities."
Future plans
Meanwhile, the co-venturers are collaborating to finalise working arrangements and joint venture alignment regarding the future development plans for Cliff Head, which focus on the development of a project to provide CCS services to third parties. The efforts could significantly extend the working life of the field's facilities.
The partners anticipate applying to Australia's National Offshore Petroleum Titles Administratorfor a "greenhouse gas injection licence" for the injection and permanent sequestration of a minimum of 500,000 tonnes per annum of carbon dioxide into the Cliff Head reservoir. The CCS project could be operational by 2025.
The duo have restructured their interests in the Block WA-31-L Cliff Head project resulting in Pilot holding a 57.5% interest in both the oil project and the CCS project with Triangle holding 42.5% in both.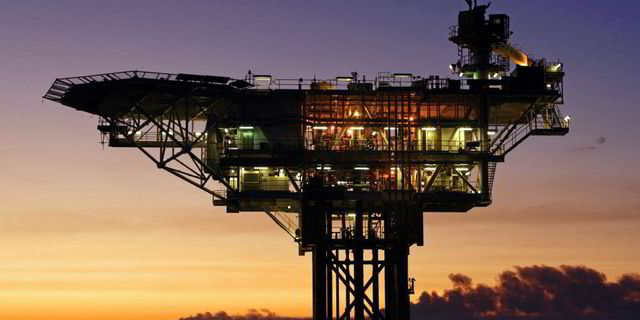 Site set: the Cliff Head platform in the Perth basin Photo: ROC OIL