EZ Blockchain specialised in using otherwise wasted energy for crypto mining is expanding its data centre capacity in West Point, Georgia, USA.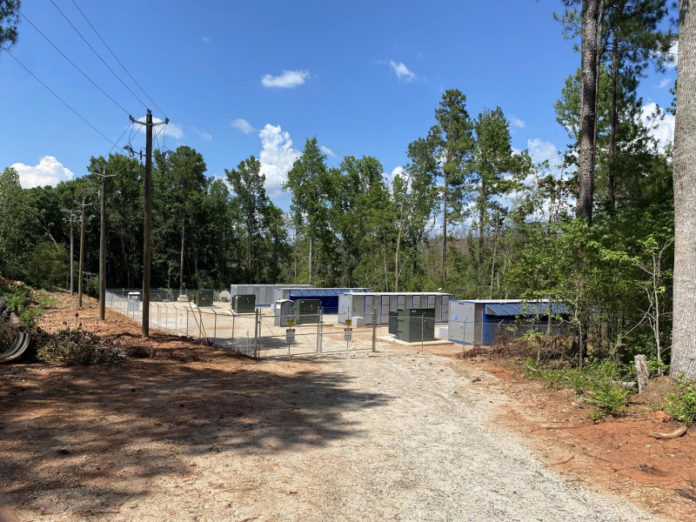 Image: EZ Blockchain
The company's second project, which doubles its capacity from 8MW to 16MW, includes an additional four EZ Blockchain mobile data centres and involved an investment totalling over $1 million.
"Capturing underutilised emission free power capacity in the grid has been a long time a part of our mission," commented EZ Blockchain CEO and co-founder Sergii Gerasymovych, acknowledging the support and collaboration of city officials and the economic development and utility departments.
"We are happy to bring a consistent load to this part of this country."
Over 60% of electricity powering the EZ Blockchain data centre campus in West Point is reported as from emission-free resources, primarily from nuclear power.
The company is focused to increase its growth in the city to 24MW total by adding another 8MW of capacity by the yearend.
This project is EZ Blockchain's first site open to other clients, where the company leases the space in its mobile container-like data centres.
It also provides an example of how cryptocurrency miners and utilities can bring a more sustainable approach to mining activities.
EZ Blockchain initiated its activities with a plug-and-play solution to utilise flared gas for powering mobile crypto mining.
However, nuclear-powered crypto mining is an emerging trend, with potential excesses in areas with high renewable penetration, the ability to co-locate mining operations and the option to scale and/or switch off these operations in line with the power availability.
In a blog posting, EZ Blockchain quotes Alex Gilbert, now former project manager for the US nuclear power think tank the Nuclear Innovation Alliance, that partnerships and collaborations have been ongoing between power brokers in the nuclear power sector and authorities in Bitcoin mining.
For example, in July 2021, Ohio-based Energy Harbor Corp announced that it would provide nuclear power to Standard Power's new Bitcoin blockchain mining centre located in Coshocton, Ohio.
Subsequently, Standard Power has indicated its intention to develop a large-scale carbon-free data infrastructure operation adjacent to Energy Harbor's Beaver Valley nuclear facility in Shippingport, Pennsylvania to come online in 2023 with an up to 300MW 10-year PPA.
Texas and Pennsylvania-based Talen Energy also has indicated that plans are underway to create a cryptocurrency mining facility and data centre close to its nuclear power plant in Berwick, Pennsylvania, which is expected to be operational by the latter end of 2022.
"Though it may be a small start, the move by Bitcoin miners to carbon-free energy resources like nuclear energy reflects emerging concerns in the cryptocurrency industry about ensuring their operations are green," Gilbert was quoted as saying.
"Looking forward, nuclear energy is one of several options to decarbonise cryptocurrencies."