Emerge, a joint venture between UAE-based energy firm Masdar and France-based energy company EDF, signed an agreement with Miral for the installation of rooftop solar photovoltaic systems at the SeaWorld Abu Dhabi theme park.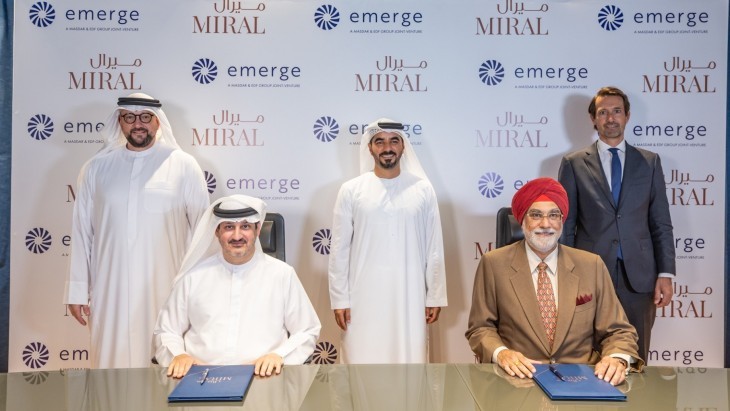 In a statement, Masdar said the rooftop solar project to be deployed on the theme park that is currently under construction on Yas Island will have a capacity of 8.2 megawatts.
Emerge will be providing a full turnkey solution to the project which includes design, procurement, construction, and maintenance services.
Miral CEO Mohamed Abdalla Al Zaabi said the installation of the solar energy systems is in line with its goal to rely on sustainable sources across its developments.
For his part, Masdar CEO Mohamed Jameel Al Ramahi said: "This project demonstrates Abu Dhabi's commitment to finding innovative ways of achieving its clean energy objectives and increasing renewable energy usage."
SeaWorld Abu Dhabi is the first new SeaWorld marine-life park outside the United States.