UK gas network operator SGN and RWE have signed a partnership for green hydrogen for domestic heat in Scotland.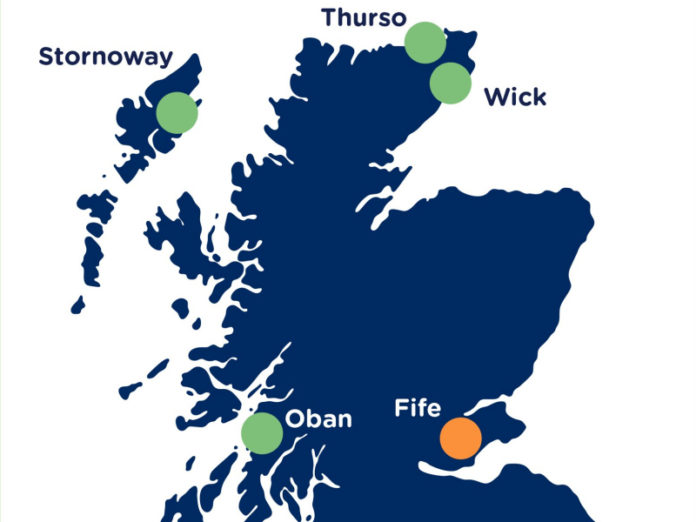 Under a memorandum of understanding the companies plan to investigate the production of green hydrogen powered by RWE's wind farms in Scotland for supply to homes and businesses via the local gas network.
RWE has ten onshore wind farms, with a combined capacity of 213MW.
The companies will investigate the decarbonisation of homes and businesses connected to the networks of Campbeltown, Stornoway, Oban, Thurso and Wick, which are not connected to the mains gas network. Issues of interest include the volume of hydrogen needed and the requirements to convert these networks, which are currently supplied by liquified natural gas and liquified petroleum gas, to hydrogen.
In addition, they will investigate the supply of green hydrogen from RWE's nearby onshore wind farms, with the prospect of unlocking onshore wind farm developments in grid-constrained areas by providing a use for the green electricity generated.
A further initiative is a feasibility study over the coming months into a 100MW electrolyser at RWE's Markinch CHP biomass plant, which could produce green hydrogen from local and grid-connected renewable energy to connect into SGN's gas network in Fife.
"We'll explore how hydrogen produced locally can be delivered through the world-class networks we've been operating for decades, to all of Scotland's communities," commented Fergus Tickell, SGN System Transformation and Business Development Lead.
"We also look forward to investigating more opportunities across the UK."
In addition to the gas network in Scotland SGN operates the network in the south of England.
In that part of the country, SGN is partnering with network operator Cadent and National Grid Gas Transmission to design a hydrogen vision for London as the first stage of a broader programme towards the delivery of net zero for the southeast region.
The feasibility stage will identify how much hydrogen may be needed by London over the next 30 years, where it will be produced and stored and how it will be transported. It will also explore how the gas grid can play a role in the distribution of hydrogen both via blending in the existing network and working towards the delivery of 100% hydrogen via dedicated infrastructure.
Alongside these initiatives, SGN has secured funding through the regulator Ofgem to test the use of the gas transmission system for the transmission and storage of hydrogen as a precursor to any pipeline repurposing.