Chinese player PetroChina has signed a contract to run transshipment operations at the Port of Acu industrial complex in Rio de Janeiro state, as its production from the Brazilian pre-salt province continues to increase.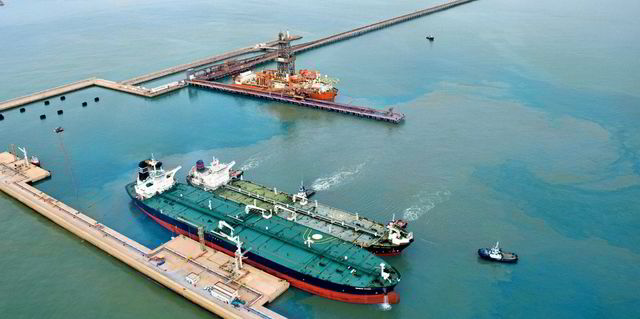 The long-term contract with Brazilian group Vast Infraestrutura, formerly known as Acu Petroleo, will allow PetroChina to use the company's oil terminal in the port for ship-to-ship operations using aframax, suezmax and very large crude carriers.
PetroChina is the parent company of China National Petroleum Corporation (CNPC) and China National Oil & Gas Exploration & Development Corporation (CNODC).
CNPC holds a 10% working interest in the Mero pre-salt field, while CNODC has a 5% stake in the giant Buzios pre-salt field.
"We are very proud of the partnership with PetroChina, which once again reinforces the market's confidence in Vast's operations," said Vast chief executive Victor Bomfim.
"Historically, more than two-thirds of the oil handled at our terminal has China as its final destination. Through this contract, the company becomes the main logistics partner in Brazil for the export of Brazilian production from PetroChina".
Operations will take place at Vast's terminal, which features capacity to handle up to 1.2 million barrels of oil and can carry out three transshipment operations simultaneously.