Brazilian power companies have contracted just under 1GW of new renewable capacity divided relatively evenly between hydropower, solar and wind and over 400MW of biomass projects in the country's latest auction, which again underlined the impact of a weak domestic economy and low power demand.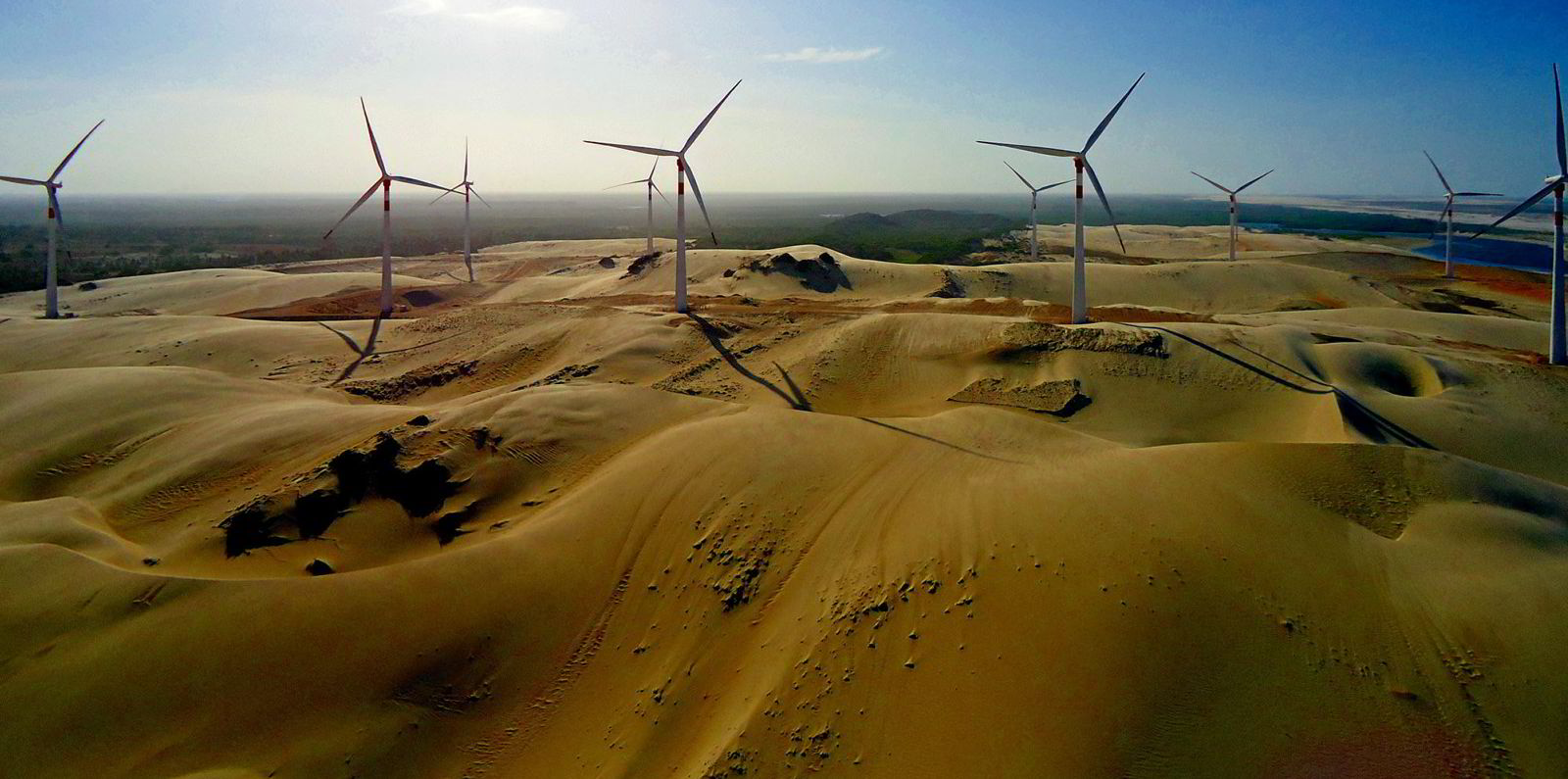 The tender, which saw a total of 947.9MW awarded encompassing 189.7MW of hydropower, 166.1MW of solar and 183.1MW of wind, saw biomass for the first time eclipse all other technologies, with 407MW of capacity awarded.
Hydro projects sold power at R$281.65/MWh ($59.19/MWh), biomass for R$314.93/MWh, wind and solar at R$178.84/MWh.
Among the winners were Portuguese utility EDPR with two wind projects adding up to 93MW and local outfit Brennand Energia with 90MW in another two developments. The PV projects are owned by Spanish construction giant Cobra (three projects totalling 106MW) and local player Enercom Energias (two projects with 30MW each). All are located in Brazil's windy and sunny north-eastern region.
Power prices were some 25% higher in US dollar terms compared to that of wind and solar in the A-4 tender in 2021, with local officials expected an increase because of national and global inflation partially caused by the war in the Ukraine.
Total investment is estimated at R$7.9bn of which R$1.4bn will be invested to build the four wind power projects and R$687m will be invested in the five solar developments.
This is the first time that Brazil placed solar and wind technologies together in an auction because the costs of solar power in the country has dropped sufficiently to make the two comparable in terms of power delivery, government officials said.
The new wind and solar projects are required to begin operation by January 2026 when the 15-year power purchase agreements (PPAs) start running.
Last year, Brazil contracted a total of 581MW of new wind capacity and 518MW of solar in regulated market tenders. With these new contracts, the country increased to slightly over 35GW of onshore wind foreseen coming online by 2026, up from 21.6GW in operation today.
By way of comparison, 1.3GW of new wind capacity contracted in just one of the two tenders held in 2018, before the deep downturn in Brazil's economy. Government officials said they were satisfied with the tender because it has guaranteed all demand projected by distributors in 2026.
"This is what the tender is for," said André Patrus, executive manager of the tenders department at Brazilian power regulator Aneel.
Despite the low level of procurement in this and other regulated tenders, Brazil's non-regulated market continues to lead new capacity additions and should account for most of 6GW that will be come on-line by the end of 2022.