Senoko said increasing prices and gas supply disruptions increased focus on the clean energy transition.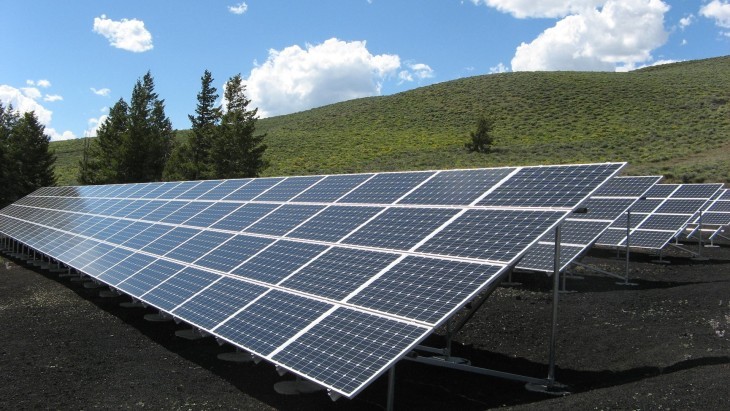 Looming concerns over natural gas supply amidst the Russia-Ukraine conflict and increasing prices highlighted the importance of the shifting to renewable energy sources in Singapore.
"Singapore, being heavily reliant on natural gas or liquefied natural gas (LNG), and the prices have been going on up, and now energy security issues associated with gas that is not immediate, but people are thinking – what if gas doesn't come out of Russia," said Graeme York, President & CEO, Senoko Energy at the Asian Power Summit.
York said that whilst the clean energy transition will unlikely happen overnight, the energy insecurity has led to more support from the public as they now back plans to move away from fossils fuels.
At present, Singapore is reliant on LNG. It also taps Malaysia and Indonesia for gas supply. Of this, LNG accounts for the biggest share as imports from Indonesia and Malaysia have both been reduced.
Renewable energy deployment in Singapore, York said, needs a concerted effort from policy, and infrastructure that would create an environment where businesses, entrepreneurs, and universities could come up with solutions.
"There's no point having those solutions if there isn't a target and there isn't a framework that allows you to get there. And I think that's something which Singapore is very good at," he said.
Singapore has a target of around 2 gigawatts of renewable energy by 2030. York, however, noted that Singapore does not have enough land for renewable, which means it will need to import.
"But that then creates its own challenges because you need to have energy security in case a transmission line goes down, you need backup capacity," he said.
"When you import renewable electricity, it won't have the right shape for the customer because renewable energy has a habit. With wind and solar, it produces energy when it wants to rather than necessarily when the customer wants it. So, then you need other things like power plants to back that up and like battery storage."
This is where Senoko, as a generator, comes in as it is well-positioned to link customers who want to build renewable assets overseas and import that energy, York said.