China and the US were the top onshore wind markets.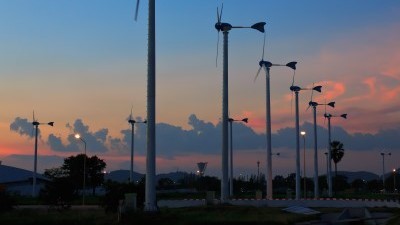 The global onshore wind market in 2021 saw a 72.5 gigawatts (GW) increase in capacity with China and US leading in installations, but is 18% lower than in 2020, according to the Global Wind Energy Council.
In a report, GWEC said that the new installations bring the cumulative onshore wind capacity to 780GW. China led the installations with 30.7GW new capacity followed by the US with 12.7GW, Brazil with 3.8GW, Vietnam with 2.7GW, and Sweden with 2.1GW.
Despite a record year in new installations in Europe, Latin America, and Africa and the Middle East, total installations slowed down in 2021 driven by the lower onshore wind growth in the two largest wind power markets.
"The decline was driven primarily by the slow-down of onshore wind growth in the world's two largest wind power markets, China and the US," the report read.
GWEC noted that China had a record year in onshore wind in installations in 2020 with over 50GW installed due to the National Development and Reform Commission setting the deadline for feed-in-tariff onshore wind qualification at the end of 2020. The country then saw a 39% decline in installations in 2021.
"The world's largest onshore wind market has entered the era of 'grid parity', meaning that from 1 January 2021 onshore wind was paid based on the regulated price for coal power in each province," it said.
"GWEC expects the Chinese onshore market to reach new record levels of installations in the coming years, as China moves to fulfil its '30-60' targets and as wind adapts to the new market," it said.
The US, meanwhile, had a record onshore wind installation in the first half of 2021 but the growth slowed in the second half as some projects were delayed and postponed by the supply chain issues and and other COVID-19-caused disruptions.
Its Internal Revenue Service also provided a one more year extension for projects that started construction in 2016 or 201 which alleviated pressure on developers that are seeking to preserve the eligibility of their projects to the Production Tax Credit. The eligibility is based on the start of the construction during the highest available credit years, according to GWEC.
"Those factors explain why new onshore wind additions in the US dropped by 25% in 2021 and why more than 5 GW of onshore wind projects with initial COD 2021 were delayed to 2022," the council said.