The two states agreed to cooperate during the IEA Ministerial Meeting in Paris.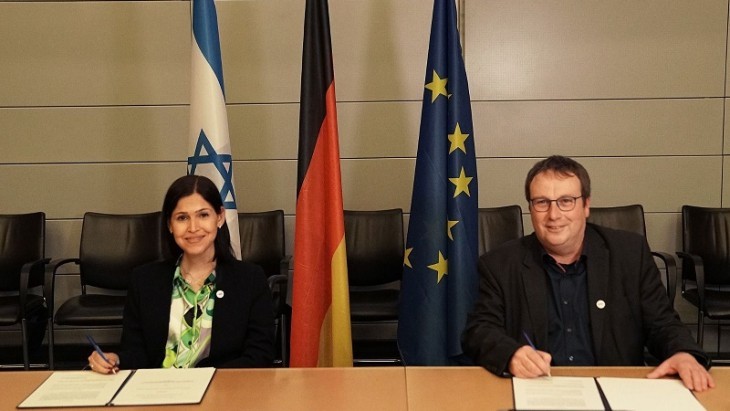 Israel and Germany have partnered to discuss strategic cooperation in bringing a reliable, sustainable, and affordable energy.

At the sidelines of the annual Ministerial Meeting of the International Energy Agency, Minister of Energy of the State of Israel Karine Elharrar and Oliver Krischer, German Parliamentary State Secretary, Federal Ministry for Economic Affairs and Climate Action, signed a Joint Declaration of Intent (DOI) on Cooperation in the Energy sector.

"The DOI we have signed today is a major step forward in the framework of the relationship between Israel and Germany," Elharrar said in the joint statement.

"Our governments will now collaborate even more closely to promote bilateral and international interests in the fields of renewable energies, natural gas, R&D and more."

Elharrar added the collaboration will likely be highly beneficial for Israeli companies and research institutions, engaged in the energy sector.

"In entering into this cooperation with Israel, Germany has gained a strong technology partner, and it also brings its own expertise in the energy transition to the table, particularly in the areas of energy efficiency and the use of renewable energy," Krischer said.

Under the declaration, Israel and Germany are expected to intensify joint research projects. The two states have also agreed to hold a high-level governmental steering group annually as well as a regular dialogue with the private sector.